One woman's journey with depression and the hope she finds in Christ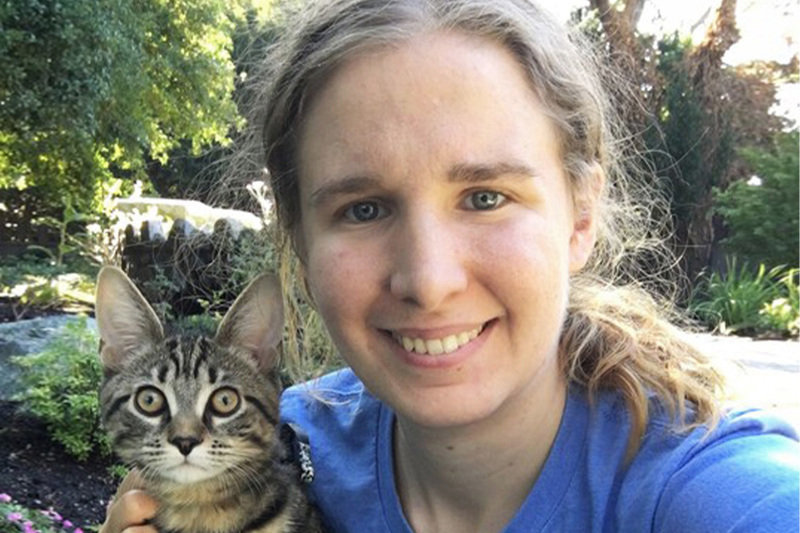 Having grown up with trauma and loss, Shania is no stranger to the constant cloud of depression, recalling her battles starting at age 16. "Constantly, I was struggling to reach the surface to breathe," she says. "I felt like I was always trying to tread water and could never fully reach the surface." 
Her depression became so severe that she made a plan to take her life. At that point, a thought came to her mind – Pray – which surprised her because she did not grow up in a Christian home. If this didn't work, she thought, she would go back to her plan. "Jesus," she prayed, "I probably don't deserve to come up to you, but I'm really struggling and I really need your help. I just can't do this anymore."
When she was praying by herself in a dark room, she felt as if arms had wrapped around her. Then she heard something in her heart: "My precious child, I'm here. I've never left you. I'll never forsake you. And I'm going to walk you through this." It was then that she knew Jesus was real, and would always be there for her in her darkest moments.
Shania's depression didn't go away after asking Jesus into her heart, but his presence made her feel less alone. "I realized Jesus was with me in the storm," she explains. She began diving into Scripture that promises Jesus will never leave us or forsake us. "It kind of gave me comfort that he wasn't just a God far away over there," she recalls. "He was with me now in the present. In any hard moment and in any good moment, he was there. That started to really help me to look for Jesus, even in the midst of what didn't look very good."
Shania recalls how the stigma of seeking medical help had kept her from reaching out in the past, and that she struggled to undo this mindset when she came to Jesus. "Even in high school, if you even looked at the counsellor's office, you were in trouble. I didn't know how to incorporate Jesus in the middle of this healing because, for the first time ever, I could finally go seek medical help."
She adds that Jesus broke the chains of generational pain and trauma. "People do bad things to other people and it passes down to generations, how a father will abuse their kids and then those people will abuse their kids. And it's just like a generation of trauma," she explains. "But Jesus can break the chains. It's not like we come to Jesus and he snaps his fingers and fixes all things. We come to him and we lay our lives down at his feet and he places his hand on each thing."
"I had medical professionals say I was a lost cause and that even they didn't think they could help me," she says, adding how this reinforced how much she needed Jesus, her one true source of hope.
Today Shania holds on to the truth that even when her depression feels too strong, she can cling to her Saviour. She offers encouragement to those who feel that hope is too far off: "If you feel like you're hanging on by a thread, make sure it's Jesus' garment. Even if you let go, he's not going to let go of you. I shouldn't be alive today, but I am, and I'm also thriving today. I beat all these statistics against my life, and it's all because of Jesus' faithfulness."
If you or someone you know is struggling with depression, we invite you to explore our series page with related resources. If you would like to speak with someone, you can contact our care and counselling team to speak to one of our in-house counsellors or get connected to a registered counsellor in your area. Call us at 1.800.661.9800 between 8 a.m. and 4 p.m. PT.
Stay up to date with the Focus on the Family
---