Though separated by long distances, one couple stays close to their grandkids using Clubhouse magazine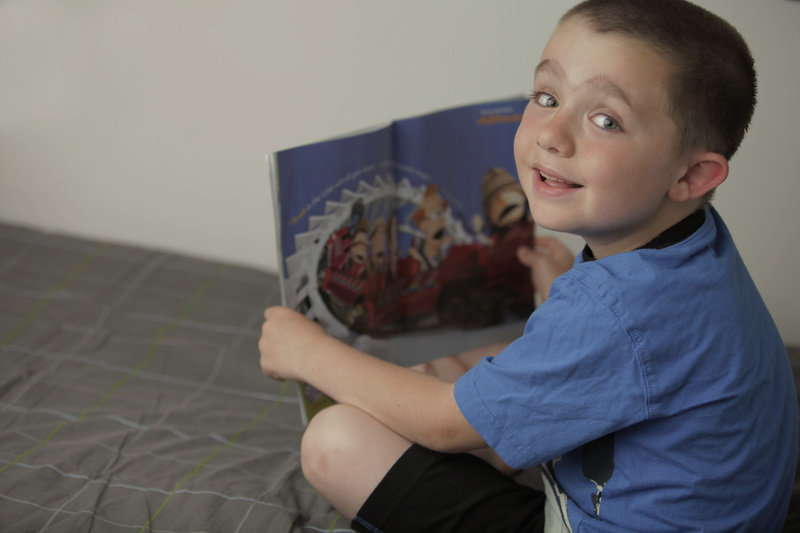 How you're helping grandparents stay connected across long distances
"Family doesn't need to be crushed by the logistics of distance, especially nowadays with tools like Skype and Clubhouse," Dan and Linda in Saskatchewan explain.
When their grandchildren moved away, they were determined to stay connected with their grandkids despite the distances that separated them. Chatting online was good, but, unfortunately, the conversation only got so far. "It can be stressful coming up with something to talk about," they say.
Eager to make the most of their time together online and build stronger relationships with their grandchildren, Dan and Linda decided to get creative. After learning that their grandkids fit within the recommended age range of Focus' Clubhouse and Clubhouse Jr. magazines, the couple ordered subscriptions for their grandkids and subscriptions for themselves. Now, when they meet their grandchildren online, they pull out the most recent Clubhouse issue and spend their hour together playing games, solving puzzles and reading stories from the magazine. Reading Clubhouse together with their grandchildren online gives Dan and Linda a chance to speak to them about the Lord. Because of this, Dan is quick to point out that it's one of the most important things they do!
Every time they meet online, Dan and Linda also communicate how much they love and value each one of their grandchildren. And the feeling is mutual: "Our kids told us how excited our grandson is to spend time with us, and how much they love our dedication to him."
Thanks to your support, families can creatively stay connected over long distances.
Stay up to date with the Focus on the Family
---