The impact one couple's saved marriage had on their children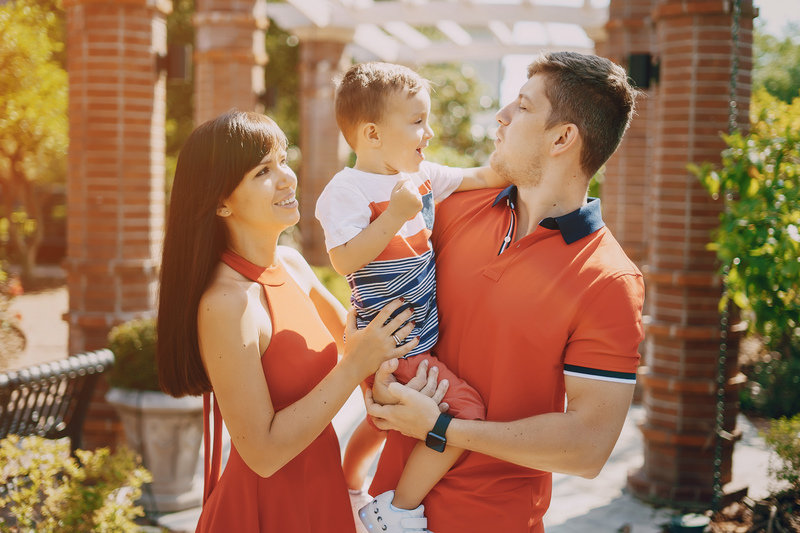 Because of you, marriage are restored and children are given hope
"About ten years ago, I contacted one of your counsellors because my marriage was falling apart. Divorce seemed to be the only option at that time. One of your counsellors gave me advice and the number of a local counselling centre. She even called me back at a later date to make sure I was OK. She was like a lifeline when I felt like I was drowning in disappointment and sorrow over my husband's infidelity," Patricia* tells us.
We are honoured to come alongside those who are struggling – no matter what they're facing – because we know the life-changing power of Christ and the hope they can find when they look to God. It's not often that we hear from people after they've contacted us, so we trust that God has used us to impact their lives. Patricia, though, shared with us the powerful testimony of what has happened in her life since that call:
"I just wanted to let you know that this year my husband and I will be celebrating our 20th wedding anniversary. We do not have a perfect marriage, but we have a good marriage. My husband did a 360 and turned his life around. The story doesn't end there. We have four children, all teenagers. Last week, our third-born son thanked us both for staying married. He said that most of the kids at his school came from broken homes, but he felt blessed because his parents were still married. He also said that because of our example, he believed he would have a good marriage. Wow! God is so good to me. [This] was the hardest decision of my life, but God has grown me and has healed me. Thank you for being there for me when I felt so lost and broken hearted. I believe that Focus on the Family was a catalyst that started the healing of a hopeless marriage."
Thank you for helping us be here for families like Patricia's! Because of you, future generations are able to see *the work God has done in their parents' lives and build thriving families of their own.
---
If you've been impacted by this story and want to help even more families like this thrive, donate to Focus on the Family Canada today!  
*Name changed to protect privacy
**Image shown above is a stock photo
Stay up to date with the Focus on the Family
---