How Adventures in Odyssey helped a tween learn about God and share his faith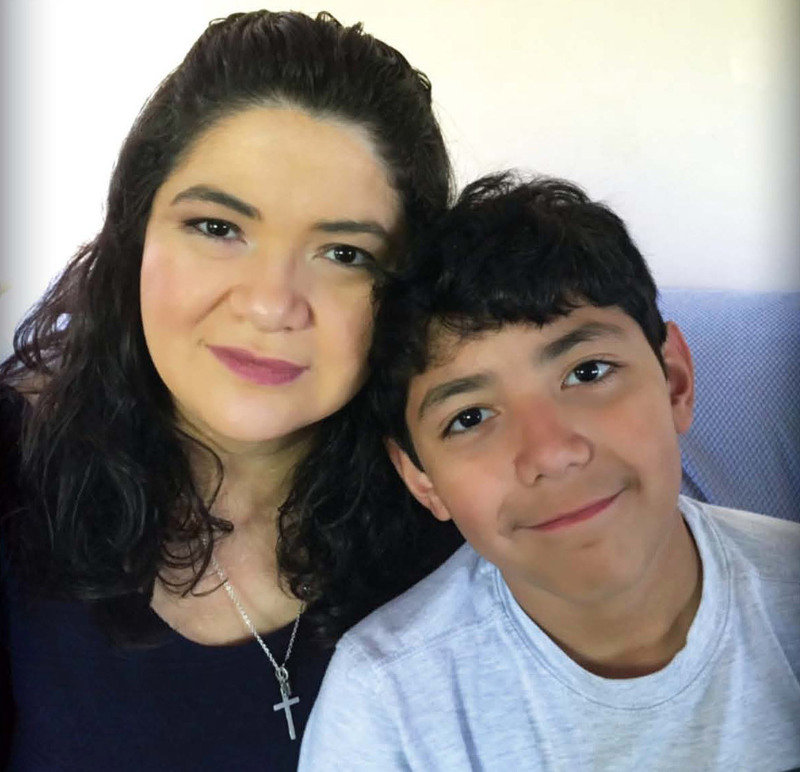 Thanks to you, children are developing their own personal faith journeys
"Hi, my name is Elias Garay. I will be 11 years old. I am writing this letter because I really love Adventures in Odyssey and I wanted to let you know that! I listen to the adventures in the morning as soon as I wake up, when I come back from school, when I'm playing in my room and pretty much all the time I'm at home."
When 11-year-old Elias Garay wrote a letter addressed to the "creators of Adventures in Odyssey" with the help of his mom, Zoraida, he was able to share with us just how much these stories mean to him. When he was in the midst of his struggle with epilepsy, Elias' mom started playing Adventures in Odyssey stories in order to help him relax. What's blossomed, though, is a love for these stories, the characters, the Bible and, most importantly, God.
Thanks to your support, Elias now has a strong foundation for his lifelong faith journey. "I have learned so much, like always tell the truth, not to be rude and I learned especially about the Bible – like that Paul wrote most of the New Testament," Elias writes. "I really love all the adventures the kids have in the Imagination Station, especially when they have Bible adventures."
Elias is now eager for everyone to know about his faith in Christ – including his whole class! He listens to Adventures in Odyssey every chance he gets, brings his Action Bible with him to school and even tells his teacher he won't participate in activities that go against his faith without talking it through with his mom first. His love of Jesus has even led him to be baptized this summer!
"I really hope you keeping making more Odyssey stories because I really love them," he tells us. "I can't go a day without listening to them!"
Because of you, Elias is learning important lessons alongside his favourite characters about listening to his parents and believing in God. Thank you for enabling kids like Elias to grow in their faith and impact the world around them!
If you've been impacted by this story and want to help even more families like this thrive, donate to Focus on the Family Canada today! 
Stay up to date with the Focus on the Family
---