Three generations of this family enjoy Adventures in Odyssey together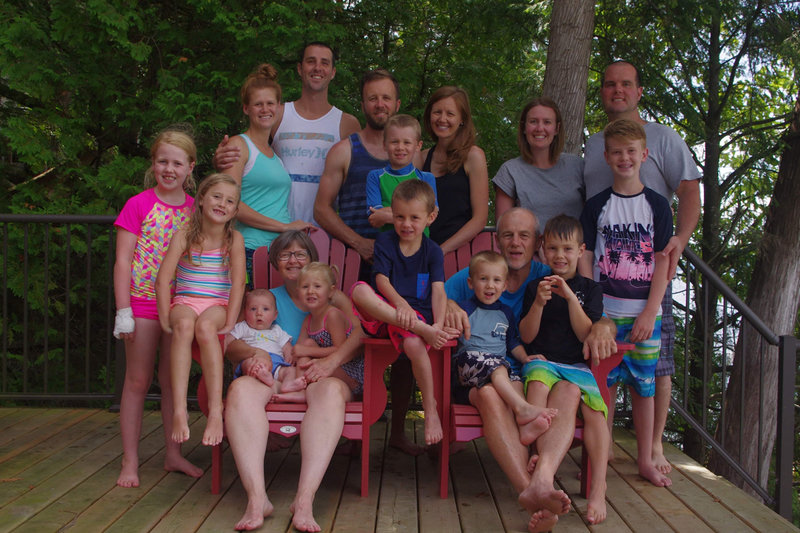 Sandy has been a big fan of Adventures in Odyssey longer than she can easily remember. "My husband and I were trying to figure this out a few weeks ago," she says with a smile, "and I think it has been over 25 years."
She and her husband George raised their children listening to Odyssey, and now she has started to introduce her grandchildren to these beloved stories.
Sandy recalls the family traditions they shared around Odyssey when her kids were younger. "We used to listen to our tapes and then CDs in the car when we were travelling and also at night before bed," she remembers. "The girls would lay in their beds and I would put the cassette player in the hall between their rooms and we would all listen to an episode before they went to sleep."
Nowadays, Sandy and George still listen to episodes on the radio whenever they can. And of course, they've begun sharing Odyssey with their grandkids.
"Our grandchildren are still young, but the older ones enjoy listening to them as they travel," she explains. "It helps the time to pass when you have to drive a long distance. We have purchased a number of sets for them and they all enjoy them. I hear them singing songs and talking about the episodes, they really get into them."
Sandy appreciates being able to enjoy Odyssey with her kids and grandkids. Talking about the episodes and what they've each learned from them is a great opportunity for their whole family to grow closer together.
And even beyond Adventures in Odyssey, Sandy and George are avid users of many other resources available from Focus. "They have quality programming for adults and children. We appreciate the Plugged In reviews and the speakers on the radio shows," she enthuses. "They are there to help in any situation and spread the news that Jesus is alive and active."
Stay up to date with the Focus on the Family
---