One woman's journey through miscarriages launched a ministry to support grieving mothers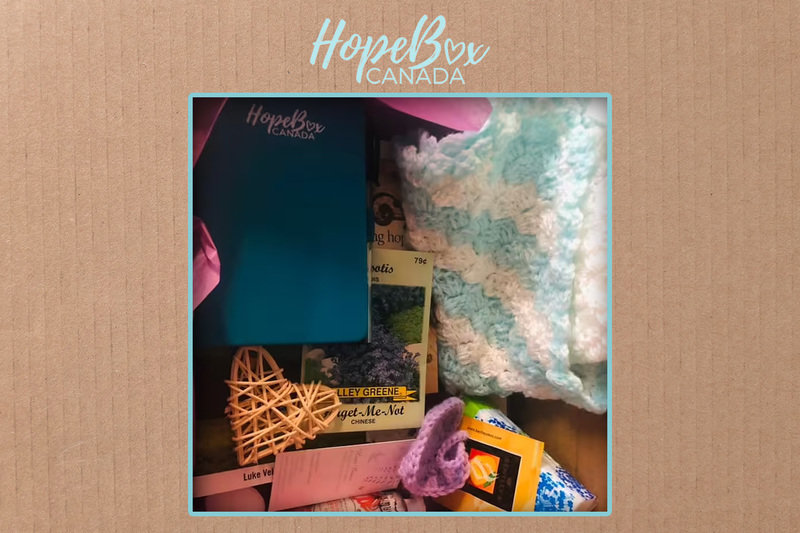 Jenita knows loss at a painfully deep level, having said goodbye to several children before they were born. Living in a small rural town, this loss led her to feel even more isolated aside from the support of her husband. "When we were going through loss after loss, there were a number of times I said to my husband, 'How do you go through this without support?'"
Launching ministries to serve different needs
Leading up to their tragic losses, Jenita and her husband had a long history with Focus on the Family. They listened to the radio broadcast for years. When they had kids, they became big fans of Adventures in Odyssey. In their work as church planters, they gave out copies of Clubhouse, Clubhouse Jr. and Thriving Family magazines to the congregation and community members. They even experienced the rejuvenating rest of a Kerith Retreat in their time as ministry leaders. But their life journey led them to identifying another need: support for parents after a miscarriage or stillbirth.
"By the time we were experiencing our fourth loss, we had to really fight for good medical support and care which isn't easy if you're grieving and are already feeling broken," Jenita says. "At one of my appointments, I asked our doctor if we could make a brochure for families to have something in their hands when they leave an appointment. A piece of paper kind of falls flat, but I needed to do something."
Tragically, the idea got put on hold as Jenita was pregnant again and they had to say goodbye to that baby too at 16 weeks. "I went deep into postpartum depression, which I never thought you could have after a miscarriage," she says. "I'm trying to pray but I don't even know what to pray for because I'm so broken."
Hope Boxes arrive in Canada
Jenita recalls feeling alone and isolated in her grief – a loss that often goes under the radar without being noticed by others, especially in the early weeks of a pregnancy. But it was during this time that another family from their church had to say goodbye to their child before being born.
Wanting to offer some encouragement, Jenita began searching online for resources. "I'd previously stopped looking online because there was some stuff that was helpful and some that would almost make me more angry and more bitter, and I didn't need that," she recalls.
But then, she found a group in the U.S. called Hope Mommies who make a product called Hope Boxes, filled with encouraging offerings to support parents after a miscarriage or stillbirth. Each box contains a Bible with a list of encouraging and comforting verses, a book on infant loss that walks through the grieving process, journal, pen, candle, footprint pin, lotion and soap, booklet on miscarriage and infant loss, resource list (including resources for dads and how to talk about the loss of a sibling), local supports, websites and online groups, blanket and other items of comfort and support.
Seeing this kind of support for the first time, Jenita approached the ministry via email and asked, "I want to make a box for this woman in our church, what would I put in one?"
"They were really great and supportive of giving us suggestions," she recalls, "so a group of women at the church put this together to give to this family. Then the thought occurred, 'I'm sure there are other families, can we make some more boxes?'"
This led Jenita to launch Hope Box Canada. The ministry has grown very quickly in a short time, now with 70 locations across the country offering resources to mothers and parents after a devastating loss. The boxes they offer also include materials from Focus on the Family Canada.
Stepping into others' grief
Through her work with Hope Box Canada and her own personal journey, Jenita discovered a calling to support others in their grief – realizing anyone can best support their community just by being present rather than with platitudes or words.
"It's equipping anyone to step into the messy and the grief that someone is experiencing, even if they have never experienced that type of grief before," she says. "Pregnancy loss and infant loss are real, and there isn't a term in the English language for this type of grief." She adds that Hope Boxes can help break down that barrier between the grieving individual and the person offering encouragement by making it a safe space, and it creates space to let the parent know it's okay to grieve this loss. "It says, 'I am a safe person. If you want to talk, great. If you don't, that's okay too. I am here for you.'"
Jenita believes that because you are losing a family member when an unborn child dies, it should be treated no different than when another family member dies. "No one would doubt someone who lost a spouse to take time off of work," she says. "But when someone experiences a miscarriage, you have to go back to work. So the person receiving the box can know it's okay to grieve and it's okay to ask for help. You can put an ornament on the tree in honour of your baby, and it's okay to value that life. And I hope it can help the family be able to talk to each other about it, or to be aware of it, and that will bring healing to their relationship. We want families to be able to grieve well."
All in all, Jenita and the Hope Box Canada team hope to equip Christians to step into someone else's grief rather than trying to fix it.
"I was at an event for pastors and a pastor who had been a minister for 30 years said he still doesn't know what to say in those situations," she recalls. "So I said, 'Here is a resource to help, something to fill that space.'"
---
If you are grieving the loss of a child, our care and counselling team is here for you. Our registered Christian counsellors offer free, one-time phone consultations, and we also refer to local counsellors across the country. Our care team is ready to pray with you for whatever burdens are on your heart. Call us at 1.800.661.9800 or email us at [email protected]. You don't have to face this difficult season alone.
Stay up to date with the Focus on the Family
---