Nathan and Sharon experienced a vital time of renewal at Kerith Retreats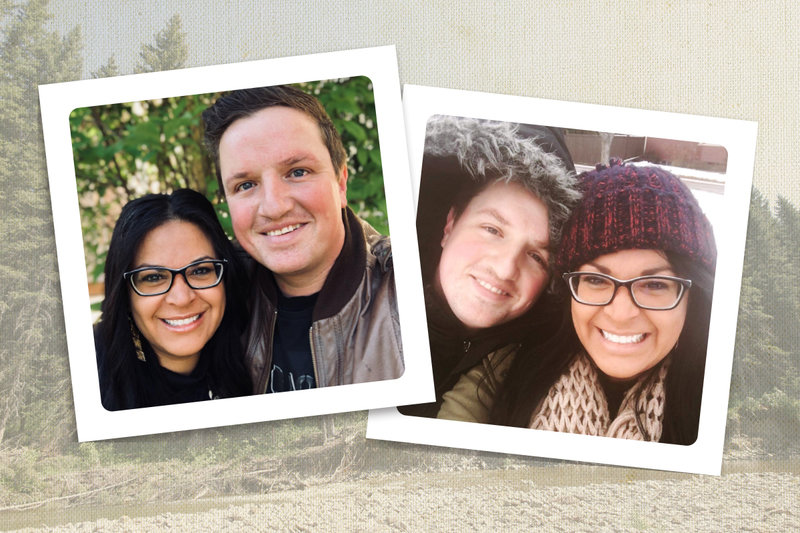 Nathan and Sharon currently pastor a small network of outreach churches who help their community's most vulnerable. From providing basic needs to those living in poverty to serving women wanting to exit exploitation and prostitution, their work, while rewarding, is never-ending. "We want to give dignity to women who are unseen and often really misunderstood by the body of Christ," Sharon says. Nathan commented that "crises come through our doors every day."
While they hadn't reached crisis in their own lives before attending Focus on the Family Canada's Kerith Retreats, they were starting to feel the weight. 
They both realized that taking a break, a sabbath, prevented what could have been a disastrous impact on their lives – as ministry leaders, spouses and parents. 
"The nature of being in ministry is that we aren't the most self-aware because you're just constantly managing the needs of other people," Sharon explains, adding that she felt people always wanted something from her and knew they needed some guidance. "I was looking online for pastoral counselling and Kerith was the first place that came up, and I was like, Lord, you know what we need."
It wasn't until they got to the retreat centre that they realized just how much they needed this rest. Nathan recalls that first deep breath he took. "It felt like a sacred space," he says. "Both of us could just pour the depths of our hearts out on the table and go 'Oh, that's in there!' and start sifting through our hearts."
From Sharon's perspective, she discovered all the layers that were wearing on her spirit. "I had been juggling all the balls of being a mom and pastoring and being in ministry together," she says, "and we have walked through a lot of trauma. So [Kerith] was step 1 in allowing the Holy Spirit to give me permission to be broken and not running at 100." She adds how much she was transformed by learning to be emotionally honest. "Shifting from a place of always having to be okay to recognizing that God wants me to recognize my need for Him and that emotional integrity is not having to always be great, and that His power works best in weakness."
Sharon explains that this has transformed their marriage as a result. "One of the lies that I had brought in is that in order to love my husband, I had to always be okay, but it wasn't good for anyone because I was in pain and I was responding in pain. Now I know that to deal with pain is not just permitted by God but it's what He wants for us, that He wants us to be emotionally and spiritually whole. How can we walk others through health and wholeness if we are hiding?"
In their outreach work, they have sadly witnessed many pastors constantly run beyond capacity and burn out quickly – and they didn't want that to be their story. They wanted to equip themselves to run with perseverance the race marked out for them (Hebrews 12:1). 
"In the world, there are all sorts of training for first aid, trauma and what happens," Sharon explains, "but in ministry you just put on a brave face as people swear at you, spit at you, attack your character and physically attack you. So we were actually able to take away tools that we were able to empower our team to be like, 'When you are not okay, speak up because we need to see that and help put boundaries in place, because God is a God who operates within boundaries.'"
The tools they learned at their retreat come into play in their marriage as well. They realized that Nathan is an extrovert and Sharon is introverted. "We really learned about why we respond the way we do," Sharon says, adding that they use their tools when they have disagreements.
One of the biggest takeaways from Kerith was learning "unapologetically healthy rhythms," as Nathan describes. "[Kerith] invested into longevity and the effectiveness of pastors increases over the long term. Something like Kerith causes generational and exponential health."
Thanks to Kerith, Sharon and Nathan were able to take that time away from ministry, to be served instead of serving others, to learn practical tools for creating healthier rhythms in their lives, and to enjoy what felt like a second honeymoon. They recognize that this is all made possible by those who have donated to Focus on the Family Canada. "I know that 'thank you' always feels trivial, but truly and honestly, [donors] invested into our life, our family and our ministry," Sharon says. "They invested into eternity. I believe [Kerith] is an act of warfare to safeguard marriages to make sure that they are strong, to make sure that we are bringing a healthy witness to the glory of God."
The result is already having an exponential Kingdom impact. 
Stay up to date with the Focus on the Family
---