Life-affirming support helped this expectant mother when she was in crisis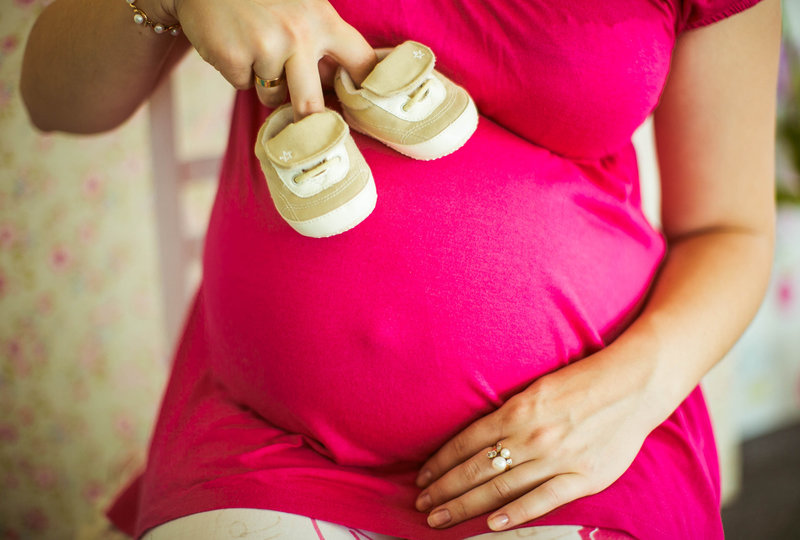 Thanks to you, Focus offers love for those at risk of abortion

Marisa Ford* wasn't sure what to expect when she walked into the Belleville Pregnancy and Family Care Centre in Ontario. Her boyfriend had just ended their two-year relationship and she was in shock, worried that she was pregnant. Working up the courage to talk to someone was a big step for her. Much to Marisa's relief, Karen, a volunteer support worker at the centre, welcomed her warmly and showed her that this was a safe place to find help.
Karen provided Marisa with a free pregnancy test that confirmed she was indeed pregnant. Together, they then took time to go through Abortion, Adoption and Parenting, an informational guide that outlined all of Marisa's options.
She had been considering an abortion but came to the pregnancy centre hoping to find the support she needed to continue the pregnancy.
The care team helped Marisa figure out if adoption or parenting was the right choice for her. Within a few weeks, both Marisa and her baby were on track for a healthy, full-term pregnancy!
The Belleville, Ont., centre is one of more than 120 pregnancy care centres in Canada that take part in Focus on the Family Canada's Pregnancy Care Program. For more than 20 years, our program has provided pregnancy-related resources, such as books, DVDs, brochures and informational guides like Abortion, Adoption and Parenting, to each registered pregnancy care centre for free.
All of our pregnancy care resources affirm life and support carrying to term as a truly viable option for unplanned pregnancies. Support workers like Karen help clients identify the factors in their lives that put them at risk for abortion – such as abandonment or poverty – and look for ways to address those challenges via relational and community supports that are available.
Heather Tapp, the executive director of the Belleville pregnancy care centre, thanks all of the financial partners who make Focus on the Family Canada's Pregnancy Care Program possible: "It's a privilege to have access to such timely and accurate materials, like the informational guide for pregnancy options. It's exactly what we need to share with our clients." 
Every year, your partnership gives more than 10,000 individual resources to pregnancy care centres in Canada. Thank you for providing special care to unborn children and their mothers!
---
If you've been impacted by this story and want to help even more families like this thrive, donate to Focus on the Family Canada today!  
*Name changed to protect privacy
**Image shown above is a stock photo
Stay up to date with the Focus on the Family
---