How Clubhouse Jr. magazine gives one mom hope in a post-COVID world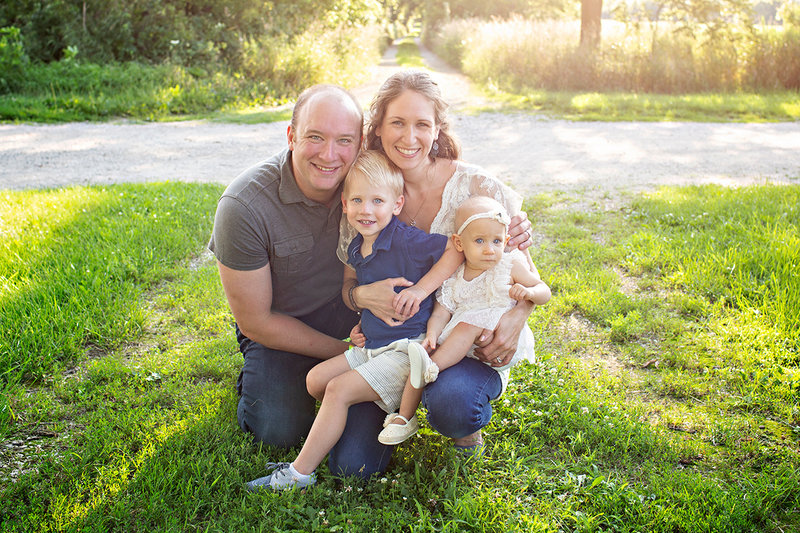 When Angela's mother asked her if she would be interested in a Clubhouse Jr. magazine for her three-year-old son, she jumped at the opportunity. "Even though it's for ages four and up, my three-year-old loves it," she says. "We read the stories often, multiple times, and we do the activities and the games if they're in there." Then the global pandemic happened, and the magazine took on a whole new meaning for her.
Angela's son was in Sunday School, but like many other families, that has not been a reality for a while now. "My kids aren't getting the Sunday School aspect right now, which makes me sad. Especially right now, with COVID going on and church being different, we used to have Sunday School and more activities to do more Bible-based things outside of the home. Right now, it's a little harder to do that, so it has been nice to have a little extra support and something different from just reading the Kids' Bible. It gives a different perspective on the Bible."
Even with the positive influence of these magazines, Angela notes that she and her son both miss how things used to be. Her son experiences anxiety wearing a mask, which limits what they're able to do outside the house. "I don't blame him," Angela says. "Everywhere we go, our kids see masks and they don't get to see faces or correspond with people as well as they used to," she adds.
What has been particularly refreshing to Angela is that Clubhouse Jr. offers the chance to see people's faces. "We get a different magazine and they incorporate masks in their stories, and it just makes me sad because [my kids] already see that all the time. So seeing stories that are normal, where you're seeing people's faces and smiles, it's important for me because I think we need to be seeing people's faces. I think it's refreshing to see that we can still get stories with magazines where it just shows life as it should be. I talked to my family about how thankful I am that you guys are still producing your magazines the way you are."
Angela knows that the world we live in is challenging for her kids as well as for herself, but she's using the circumstances of COVID to teach her kids truths about God. "Right now, I talk a lot with my kids about God being sovereign, that we have hope in Jesus and that he is bigger than COVID. That when we get scared or nervous about it, we can pray to ask God to help us with it, and he is bigger, and we don't need to worry, even though there's a lot of worry going on. We tell them that God is in control and it's going to be okay."
Clubhouse Jr. has provided opportunities for hope in Angela's household, and she has nothing but thanks for generous donors whose support makes this magazine possible. "Your donations really help our kids to just learn more about Jesus, bring families closer together, being able to read these magazines together. It's a huge blessing for families to have this resource."
Stay up to date with the Focus on the Family
---