How a road trip and an audiobook helped this father establish a relationship of trust and openness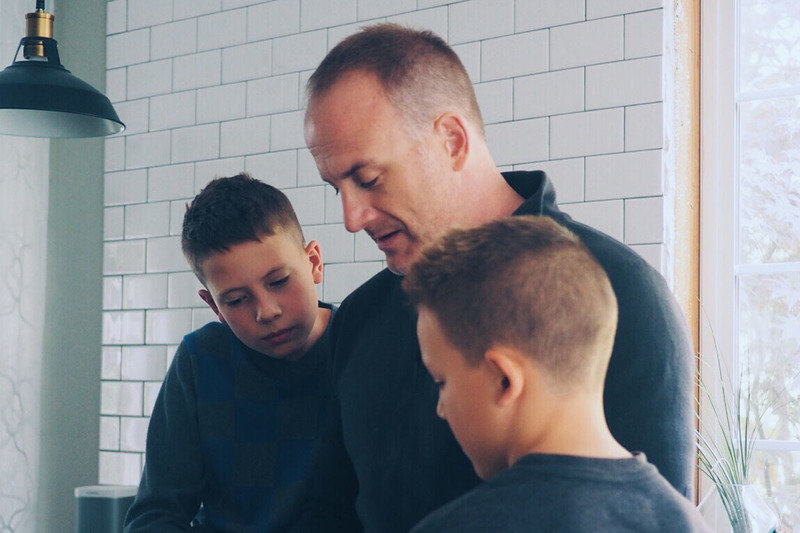 When Terry's* sons were about eight years old, he and his wife started to talk to them about sexuality as naturally as they could. After several conversations, they knew Terry would have to give "the talk" but they didn't want to make it more awkward than it needed to be.
So, when each of their boys turned 12, Terry took them on a one-on-one "coming of age" road trip to California. Terry knew Focus on the Family's Preparing for Adolescence audiobook would be a helpful companion guide.
"The itinerary was planned so each boy would get excited about the trip," Terry explains, including stops along the way for their individual interests – airplanes and music for one, supercars for the other. "With this kind of itinerary, the boys were thrilled to go on the trip," he recalls. "Although I told them we'd be talking about 'coming of age stuff and sexuality' – an idea they weren't too enthused about!"
When they first started listening, it was a little uncomfortable. "They stared out the window trying hard to ignore the content," he remembers. But the more they heard, the more the walls started to come down. The audiobook acted as a jumping-off point for conversations. 
 "Whenever I thought appropriate, I stopped the CD, offered relevant experiences from my own life and asked questions to get them talking," he says. "Sharing my own story, mistakes and regrets made a huge difference and it really opened up the conversation."
What advice would Terry give to other parents trying to start these conversations? "I think my advice would be to not make a huge deal out of it. The more 'intense' the conversation is, the more awkward it will be. I can't speak about girls, but with boys I think it helps to keep them occupied with something else while having the conversation. Even letting them stare out the car window while talking helped. It may not seem like they're listening, but they are."
While Terry would lead most of these conversations by himself, there were certain subjects - such as pornography - where his wife would share a female perspective.
As the boys grow older and have more questions, they know their dad is a safe person to talk to. With the help of Focus' resources, they established a trusting relationship where topics like sexuality can be discussed openly.
From books on parenting to resources for kids to marriage conferences, your support has and continues to give Terry's family the support they need when tackling difficult subjects or situations.
"Our family has personally benefited from initiatives like The Truth Project, the Marriage Enrichment retreats and many other resources that helped our family become and stay strong. None of these resources would be available without donors who see the value in investing in families. I believe that God is using Focus on the Family Canada to strengthen families that are doing well and reach families in crisis to help them get back on track."
*Name changed to protect privacy
Stay up to date with the Focus on the Family
---