Hope Restored equipped this couple to save their marriage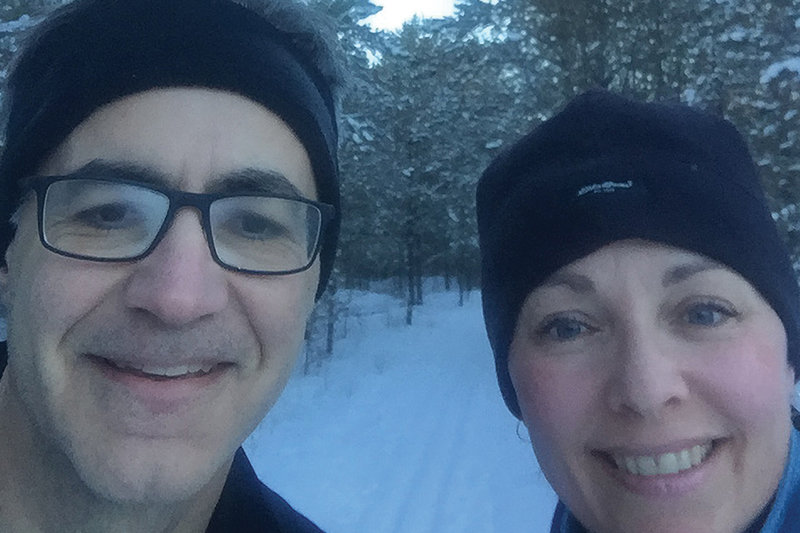 Marc and Renita were hanging on to their marriage by a thread. Both of them felt hopeless and desperate, just one step away from considering divorce.
"Things were very tense," Marc admits. "Difficult communications, not able to resolve anything. It seemed like I had to walk on eggshells around Renita, being careful because things would become difficult right away if I veered off what the expectation was."
"It was volatile," Renita echoes. "We were on the brink of having to decide, what are we doing here, because this isn't working. There was a lot of anger, not much kindness left, or patience."
They had reached an impasse in their relationship with no idea of how to break through. But having heard of Hope Restored, they decided to give it a try as a last resort to save their marriage.
On the way to the retreat centre, both of them felt anxious about what lay ahead, but also hopeful that they were taking the right steps.
Renita recalls, "Driving up to the facility, when we actually got there, it was just beautiful, and of course we were welcomed with such love that we knew we were supposed to be there, and we knew that the hosts we were given were for us, and we just trusted that we needed to keep on walking on this journey."
The couple found the first day of their intensive exciting and informative, as well as challenging. "I was so emotionally spent," Renita remembers. "There was a sense, however, of peace and knowing that we were on the right track."
Marc felt the same way. "It was very positive after that first day," he explains. "It looked like we were more on the right track, and I was just looking forward to the rest."
During their Hope Restored intensive, Marc and Renita's counsellors walked them through some practical, life-changing tools for communication, conflict resolution and personal self-care. They'd never encountered this kind of teaching before, and it gave them hope they didn't know was possible.
"We had been on different journeys with different counsellors over the years," Renita explains, "but it was nothing like what we learned at the intensive. There was some hope, there was some softness that was back in our relationship."
"I went in there hopeful to find some tools that would help us resolve our differences and help us see a way through where we had been, giving us a more positive outlook on the future," Marc recalls with gratitude. "Thank you."
Renita is just as grateful for their Hope Restored experience. She concludes by noting that "investing in saving a marriage can save a family, which in turn changes things generationally by teaching our kids these tools . . . immeasurable!!"
Stay up to date with the Focus on the Family
---