Gordon finally had a safe place to open up thanks to Clergy Care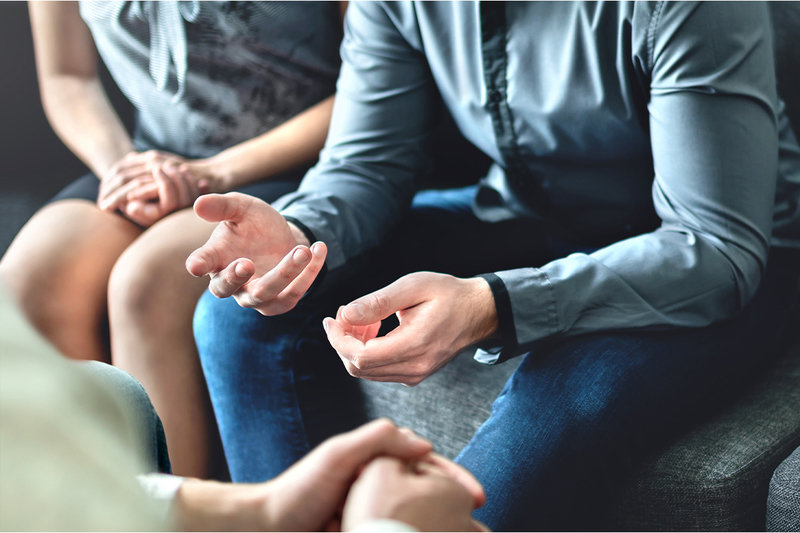 "No matter where you are in your ministry - whether you're new or you're a veteran - often times during ministry it can be a very lonely place," Gordon says.
Being a pastor, while rewarding, can be a lonely experience – something Gordon knows first-hand. "The often solo nature of ministry work results in a lot of pastors carrying their burdens alone, so a lot of things can be pent up over time," Gordon explains. "That's why it's important to find a safe space where you have supportive people who understand you." 
Gordon was so grateful to learn about Focus on the Family Canada's Clergy Care. Our counsellors are familiar with the unique challenges that come with life in ministry and provide confidential, practical help to pastors, giving them the peer support necessary to continue in their work.
"Being a pastor is something that you pour your heart into other people," Gordon describes. "That's why the support of a pastor is so important. They need to come to a place where they are led, they are full, and there's so much abundance in their life in order for them to be abundant for others. Going to people who can support you and hear you out, that can show you your blind spots, that is very important."
Looking back, Gordon recognizes how Clergy Care could have made a drastic difference in the early days of his ministry.
"I am just recollecting all these moments where I could have opened up to individuals more or could have had someone journey with me more so that I wouldn't be at the detrimental state that I was," he recalls. "I have not been a pastor for too long, almost 6 years, and in my first position I was not told about this and was going through some specific things. Even though it was such a healthy community in a lot of ways, I wish I had spoken to and gotten some counselling during those years that I was at that first church. Not to say that things wouldn't have ended up the way they did, but I wonder if a lot of the heartache and that load would have been lightened because I would have been hurt less."
Gordon also has learned the true importance of Sabbath and finding true rest that is so crucial in ministry. "You don't want to be getting to your day of sabbath and just being exhausted and the rest of the week just struggling to survive and the day of rest," he says. "Before you know it, you just have to get up on your feet again and go. If [pastors] are at the stage of burnout, it's time to have an honest conversation."
We firmly believe that healthy pastors lead healthy churches, and because of your support, pastors like Gordon are getting real, practical help from people who understand them so they can be empowered to lead from a place of strength.
Gordon adds that he sees great opportunity for the governing bodies of churches to encourage pastors to actively seek rest and rejuvenation through support programs like Clergy Care. "[Pastors] have to be told that they're not healthy, and that they need to be made healthy for this ministry to work," he says. "That can almost be a source of energy where the pastor changes and the entire fabric of the ministry changes for even healthier reasons. I can become a healthy person and work this out, and when that pastor is so healthy, it trickles down to the people they serve. That's such a beautiful thing."
Stay up to date with the Focus on the Family
---