Colleen felt understood and less alone – thanks to Focus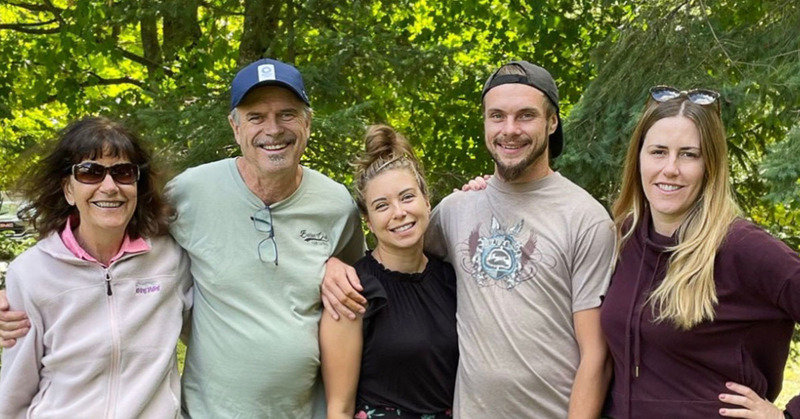 Colleen's sister first introduced her to Focus on the Family when she was going through a difficult divorce and stepping into the reality of single parenting. Over the next decade, she found help, hope and encouragement that she wasn't alone. Today, she and her new husband continue to rely on Focus' resources as they navigate the ups and downs of remarriage and a blended family.
After her divorce, she felt isolated as all her friends with children were married. "I didn't know one family at the time that was a single parent family," Colleen recalls. That's why she was so grateful she could turn to Focus' resources – she felt seen, understood, and learned from others who were going through similar experiences.
For the next ten years, Colleen leaned on the support she found in the magazine, as well as books and tapes from Focus. Then she remarried and looked to Focus on the Family Canada once again.
"When my second husband and I got married we attended one of your marriage seminars along with another newly married couple," she recalls. "It was awesome – something all newly married couples could highly benefit from."
Despite some initial hesitation, she and her husband not only appreciated the knowledge shared by the speakers, but they also enjoyed the humorous way in which it was presented.
"One thing that stood out is that you should always go to bed within 20 minutes of each other," she explains. "So many couples just do their own thing. We both thought it was so worthwhile . . . It was different information that you don't get from anywhere else. In my first marriage, I always wanted to go to a weekend seminar about bringing the marriage back together, but [he] would never go. I thought maybe it could save our marriage but we never went."
Even though she doesn't need single parenting advice anymore, Colleen still turns to Focus resources for advice on marriage, blended families and raising stepchildren. "I have so many books on parenting and step kids because I have step kids," she says. "Some of those things are life things that will never change, so I'll keep these books."
In her second marriage, Colleen sees their relationship as an answer to her prayers. "First of all, I did say that I prayed him into my life. I prayed for him every single day, that God would send me someone. I asked for someone fine-tuned like my father, and my husband is exactly like my father. He was God's gift to me, a second chance at love and marriage. I never thought that would be possible. When you're not in a good marriage, you read about these things and you think 'That'll never happen to me,' but it did, and I know it's because of my prayers. So I tell people, never give up faith, and never give up hope. And pray for things that will get you through it; for me, it was Focus on the Family."
Today, Colleen is happy to be in a position where she can support a ministry that supported her over the years.
"I am a monthly donor," she adds. "At a time in my life when I needed support because I had lost a lot of it, Focus on the Family helped me through what I needed at the time, through simple measures – music, magazines, books. When Focus makes such a difference, you want to pay it back. Nothing monetary can truly pay it back, though."
Stay up to date with the Focus on the Family
---