A girl and her mom connect with God and each other through Odyssey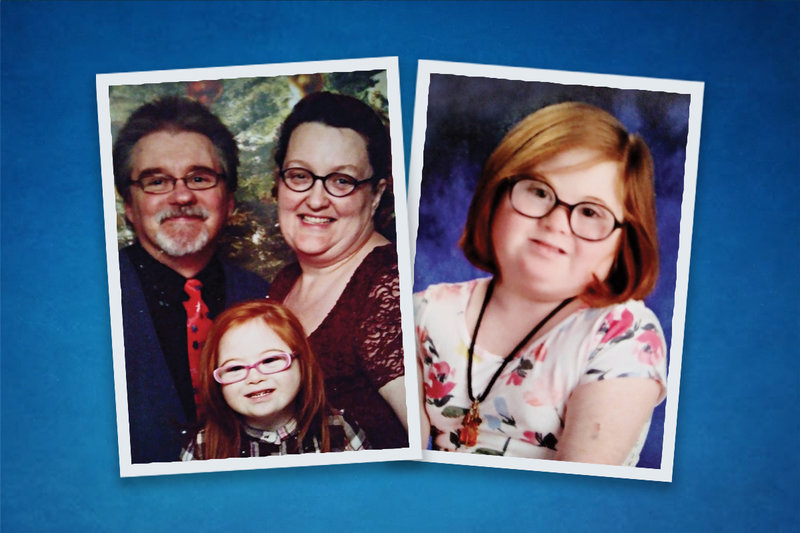 "Ronin is 13 years old and has Down Syndrome, so big concepts about God often go over her head," Ronin's mom, Sarah, explains. "But my heart nearly burst as we sat at the table and I listened to her singing along to 'Jesus Loves Me' with the characters on Adventures in Odyssey – at the top of her lungs!"
For over 30 years, children like Ronin have been able to learn of God's love for them through this beloved program. Adventures in Odyssey has provided godly, faith-building entertainment for children of all ages. Across the country, children, parents and grandparents alike have been learning valuable life lessons right alongside the characters of Odyssey.
And the fun never gets old.
"It's been wonderful watching her 'get it' after listening a few times," Sarah adds. "The beauty of it is that she may not grasp the concept the first time, but the stories are fun enough we can listen to them multiple times and she ultimately 'catches' the point of the story."
Sarah and her family first received an Adventures in Odyssey CD when they adopted Ronin at the age of two. Ever since, they've been having fun with Whit and the gang while building a firm foundation of faith for Ronin. Even as a tween, her love of Odyssey and God is still going strong.
Ronin's favourite Odyssey episode is "The Great Wishy Woz," which led to an amusing incident that Sarah remembers with a smile.
"When she was about 10 years old, The Wizard of Oz came on television and we watched it," Sarah recalls. "She was thoroughly disappointed. She wanted to know where Manny Kin was. And there was no Melvin Nerfwiddle and no fisherman. She was convinced they should be there. I think now she has figured out that they are two separate things, but at the time was totally shocked to find the movie was so 'wrong'," she laughs.
Over the years, Sarah has created many wonderful memories with her daughter by enjoying Adventures in Odyssey together – all while speaking into her ever-growing faith and love for God.
Sarah and her husband listen to Odyssey with Ronin all the time, during supper and on family vacations. But there's one special daily time and place in which mom and daughter bond over Odyssey.
"It has become a tradition for Ronin and I to curl up on my bed at bedtime and she falls asleep listening to Adventures in Odyssey," Sarah describes. "That is a bonding time I wouldn't trade for anything."
Sarah is grateful for how Odyssey has spoken to the heart of her special needs daughter, as well as to her own. "It's important to keep the issues of the family in the forefront. Children are losing their value," she concludes. "It's vital that we keep fighting for what we believe and what we know God wants for the family."
Stay up to date with the Focus on the Family
---