A couple discovers a perfect anniversary getaway at a Marriage Enrichment Retreat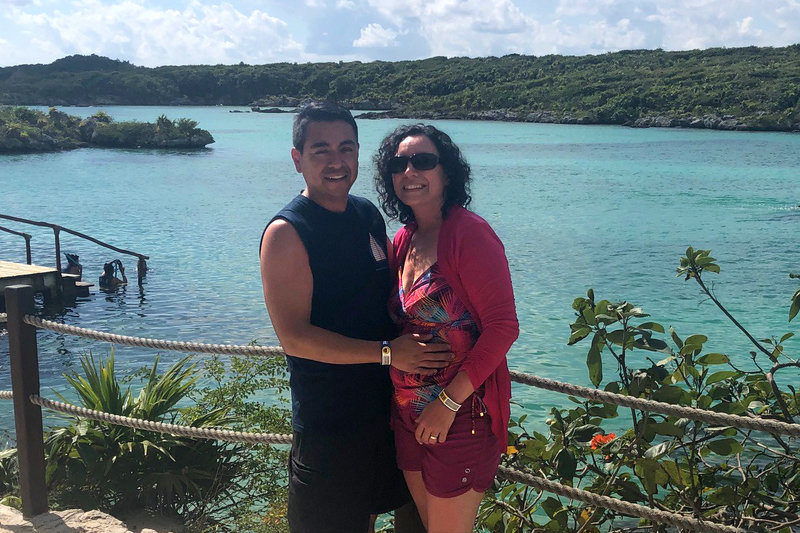 Helena Morales and her husband, Eduardo, hadn't had a vacation together in a long time, and their anniversary was coming up. So when she saw an ad on Facebook for a Marriage Enrichment Retreat, she signed them up for it.
The couple came away from their weekend at Kerith Pines in Manitoba deeply impressed by what they'd learned, and by their experience as a whole.
"I found myself asking, 'Why isn't this being taught everywhere?' In schools and to people of all ages?" Helena enthused. "I really feel like everyone can benefit from this information and these tools."
Although the course material at the retreat is from a Christian perspective, Helena felt certain that it would resonate with non-believers as well.
"I also really liked the facilitators, Wayne and Vicki," she added. "They were very open and relatable. And the setting was great as well. The only thing I didn't like is that there wasn't an extra day!" she laughed. "It was so good to be out there."
Helena found the variety of topics covered at the retreat – the fear cycle, care cycle, heart talk and word talk – to be a revelatory experience.
"I think the biggest thing for me was just seeing the fear cycle," she explained. "You do feel like you get into the same arguments all the time, and don't really know why, so to just put it out in a plain diagram was like, 'Oh! This makes so much more sense!'" She continued, "I'm a logical person and I like to see things explained that way, so it broke it down for me and made it seem like conflict is not this big bad scary thing. It's just another process, and there are great tools to be able to handle it."
She also felt the insights she gained at the retreat would impact the other relationships in her life.
"In terms of the heart talk, it's given me a way to look at how, if there's an issue or a problem that has arisen, I can frame it and ask what exactly I'm trying to communicate before I actually try to communicate it. Sometimes we feel like we have a lot to say and don't know how to word it. So the heart talk gives some tools and a nice framework to be able to communicate in a better way."
In Helena's words, marriage is a work in progress. For her and Eduardo, their Marriage Enrichment Retreat was an enjoyable getaway that they'd gladly do all over again. But it also gave them practical strategies that they're learning to apply in their lives each day to make their marriage stronger.
Stay up to date with the Focus on the Family
---