A new way to explore topics on our website
By Terence Rolston on Jan 18, 2020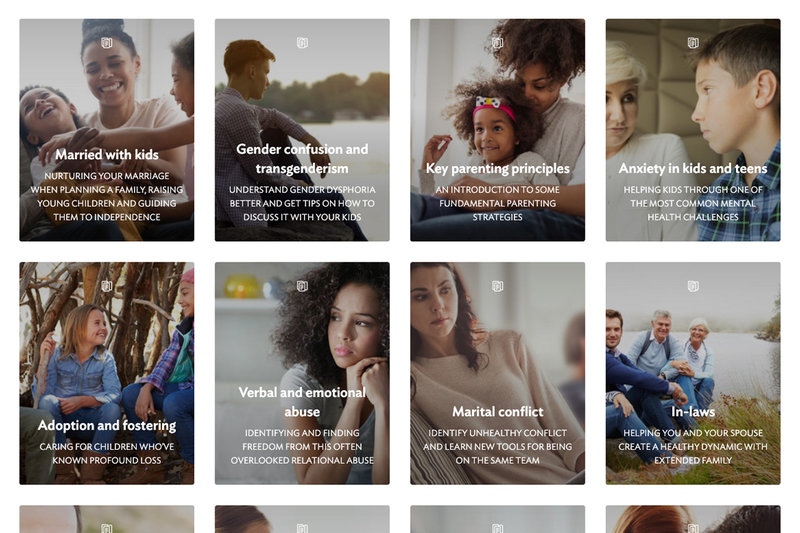 If you've visited our website in the last couple of years, you'll have noticed the changes we made to ensure you can navigate all our online articles, broadcasts and services with ease.
What you may not have had the opportunity to see is our newest feature: series pages!
A series page is a curated collection of our best articles, broadcasts and resources on a particular topic. From life‑stage topics like midlife marriage and newlyweds, to more challenging topics like cutting and addiction, we have a range of series pages to help you and your family.
Here are just a few of our popular series:
It may be that you or a loved one are facing a difficult issue in your life and would appreciate a little guidance. Or perhaps you're simply looking for some trustworthy information on a particular topic from a biblically faithful perspective.
Whatever the case, I'd invite you to explore our series pages. You'll not only find help for the challenge at hand, but you'll start discovering new ways to build your faith, helpful tips for marriage and parenting, and biblical insights for engaging with culture in the coming year and beyond!
Stay up to date with the Focus on the Family
---
---