Trick or Treasure is just around the corner!
By Focus on the Family Canada on Sep 09, 2017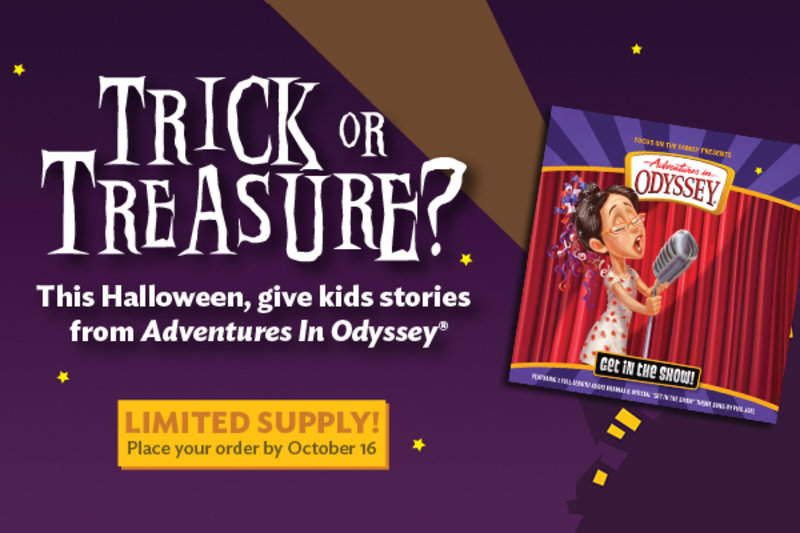 Every year, we encourage you to give away Adventures in Odyssey CDs instead of candy on Halloween. Last year, you gave away over 15,000 copies of "Bothersome Bullies" to children across the country! 
For over 10 years, our Trick or Treasure initiative has been impacting neighbourhoods. In total, you have reached more than 200,000 kids with Adventures in Odyssey! Thank you for shining your light on Halloween! 
Stay up to date with the Focus on the Family
---
---