You can help pass along faith to the next generation
By Jean-Paul Beran on Mar 21, 2022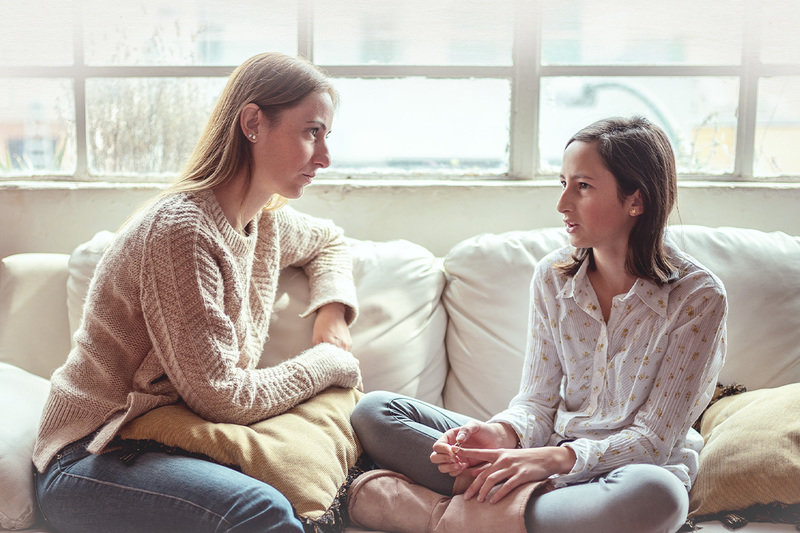 Passing on faith to our children is one of the greatest privileges and responsibilities of being a Christian parent. There is nothing more rewarding than seeing our child come to accept Jesus and develop a relationship with him that's all their own.
We are to model our faith through our behaviour, actions and conversations. It is a daily process that lasts until our children are grown and continues in our interactions once they've moved out.
But knowing how to do this isn't always easy.
And the pressure of raising children and passing on our faith has only intensified for many parents over the last few years, as they haven't had access to as much support from others or the church in teaching their children about faith due to the prolonged pandemic-related restrictions.
I personally know how important it is to have others involved in mentoring and modelling a living faith for my children. Often the input from others reinforces what my wife Susan and I are teaching them and it helps them grow and develop, both personally and in their faith.
Research shows that when faith is developed at a young age it's more likely to continue into adulthood. And as our culture continues to feel the pressure to pull away from biblical truth, it's more important than ever that we teach our children, grandchildren, nieces and nephews to know God's truth – but also to know why it's important and how to develop their own relationship with the Lord.
Would you consider a donation today to give families the help they need to pass on their faith and navigate the negative influences our culture can have on a child's faith? This help is needed now more than ever.
Every day we hear from families looking for help and asking us to join them in praying for their children to follow Jesus. It's our privilege to come alongside these families and give them the practical help and encouragement they need, but we can't do this alone.
Here are just a few of the stories we've heard from families who have been helped by the support of our generous donors:
"This is to let you know that [my granddaughter] enjoys the Clubhouse Jr. magazine very much . . . Each time that I tell her that a new magazine has arrived she usually yells, 'Yay,' and goes running to the table where she knows I leave it. She usually doesn't want to quit until we've gone through the whole magazine in one sitting. Occasionally, it has taken two visits to get it completed but that rarely happens. I'm [her] grandma and enjoy spending the time with her when she gets some good Christian teaching and has fun while doing it."
"I am a 19-year-old now but I wanted to share that since my older sister and I were little we have been enjoying the Adventures in Odyssey series . . . It is thrilling, truth teaching, and rooted with very important messages about integrity and faith: encouraging us to keep ties with Jesus when things get tough . . . I am so grateful that Focus on the Family and Adventures in Odyssey exist."
"I realize that my role as a mom and wife is very important. I need to get support in order to be stronger to fight the battles of raising a teenager battling depression. It has been a challenging few months and very mentally draining and exhausting. I work full time and feel exhausted, and trying to cope with my own health and child challenges can be difficult . . . thank you for sharing hope."
Families are looking for help to raise their children and deal with specific challenges they're facing. When you give to Focus on the Family Canada, you are ensuring they have a trusted place to get that support. Will you donate today to make sure families can get the support they need and be provided with timely and practical help?
Your financial support provides families with biblically based teaching through the Focus on the Family Broadcast, practical articles both online and in the Focus on the Family magazine, video series and more, all designed to help raise children with a lasting faith. Plus, when families are in need of personalized help, our counselling and care team are ready to listen to their situation and connect them with resources or a local counsellor so they can find a way forward.
With the continued uncertainty in the year ahead, making connections with family, friends and church communities will likely be difficult at times. You can give families a trusted place for help and support as they raise their children or grandchildren to know and love God. With your help, we can continue to create new free articles, booklets, video series and more to address parenting situations and life challenges based on biblical principles.
Thank you for considering this important work, especially as our culture continues to drift from biblical truth. You're making a real difference for families who are looking for help these days. May God bless you and your family as you seek to follow him!
Blessings,
Jean-Paul Beran
 President
 Focus on the Family Canada
Stay up to date with the Focus on the Family
---
---