You can make a difference this Christmas
By Terence Rolston on Dec 10, 2020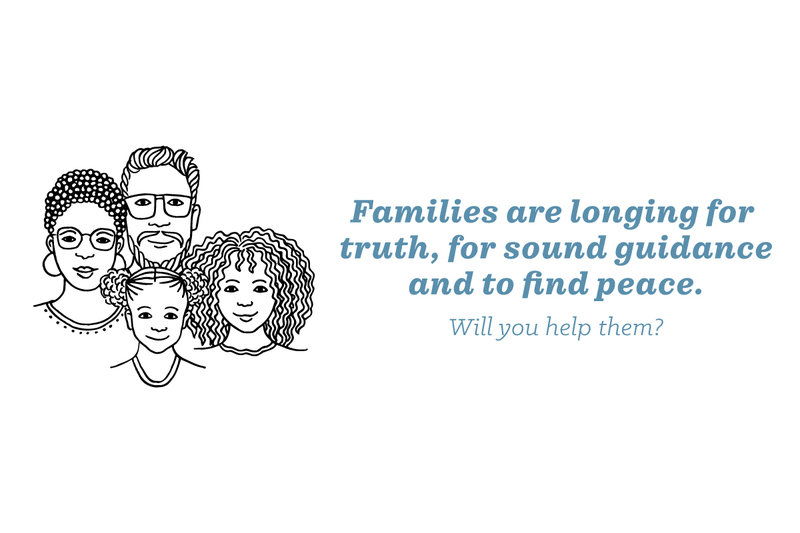 It's easy to feel overwhelmed these days, especially with so much conflicting information, all being presented as facts. Whether it's information about the pandemic, the economy or politics, or ethical issues like medically assisted dying, abortion, or sexuality and gender, it can sometimes be hard to know what's true.
As Christians, we believe that God is the source of all truth and in these difficult and confusing times, it's important that we look to him for wisdom and to help us guard our hearts and minds. As Paul reminds us in Philippians 4:6-7, "do not be anxious about anything, but in everything by prayer and supplication with thanksgiving let your requests be made known to God. And the peace of God, which surpasses all understanding, will guard your hearts and your minds in Christ Jesus."
Every day, we hear from people who are looking for help to deal with the stresses and challenges that their family is facing, from anxiety and depression to marriage strain and the considerable demands of parenting. Families are longing for the truth, for sound guidance and to find peace in their storm. At Focus on the Family Canada, we have the privilege of sharing practical advice based on biblical truth with families and pointing those who are looking for hope and peace to the source of all hope and peace: Jesus Christ.
Will you join us in giving families hope this Christmas by making a donation today?
You can make it possible for moms, dads, grandparents, children, husbands and wives to be given the help they need for the challenges they're facing right now. Here are just a few stories people have recently shared with us about the impact the ministry has had on them:
"I saw [your] article on depression. A couple of contacts I have are struggling with this. One suffers from it and the other has members of his family with it. When I saw the article, I forwarded the link to them to maybe help and, at a minimum, let them know I was thinking and praying for them."
"We arrived [at the Hope Restored marriage intensive] very anxious, broken and unsure of what the future held for us as a couple. From the moment we stepped through the door, we felt a peace in this care centre and no judgement whatsoever . . . It's not easy, even scary, but if you allow this counselling to jump-start your heart, and if you're willing to make changes and do the work, God will open your eyes to new beginnings."
Your support is needed so every hurting and struggling family can have access to the practical help they need. Will you donate today so even more families can find biblically based help and support to address the difficulties they're facing?
Please give generously this Christmas to provide couples, parents, grandparents and children the support they need to overcome anxiety, stress and relational difficulties – and most importantly to encounter the peace of God.
This past year has been a challenging one in so many ways and families have had to deal with numerous changes. Through it all, Focus on the Family Canada has aimed to provide the care and support needed to address the complexities families are facing.
From timely broadcasts on relevant topics, families have been finding the help they've needed. In fact, we've helped tens of thousands of families in this past year alone!
The pandemic has certainly heightened anxiety and fear in our communities, and often this is compounding the situations families are already facing. Whether it's the pain of a prodigal child, the shock of an alcohol or pornography addiction within the family, the stress of financial challenges, the disappointment of yet another argument with a spouse, or the complexity of raising a special needs child, families need help for specific situations. Focus on the Family Canada exists to help families navigate whatever situation they encounter and point them to the God of peace who can give them hope.
I pray that in this coming Christmas season, you'll know the peace of God and you'll be able to find creative ways to meaningfully connect with your family, despite the pandemic restrictions.
Stay up to date with the Focus on the Family
---
---