We're here for you
By Terence Rolston on Jan 16, 2020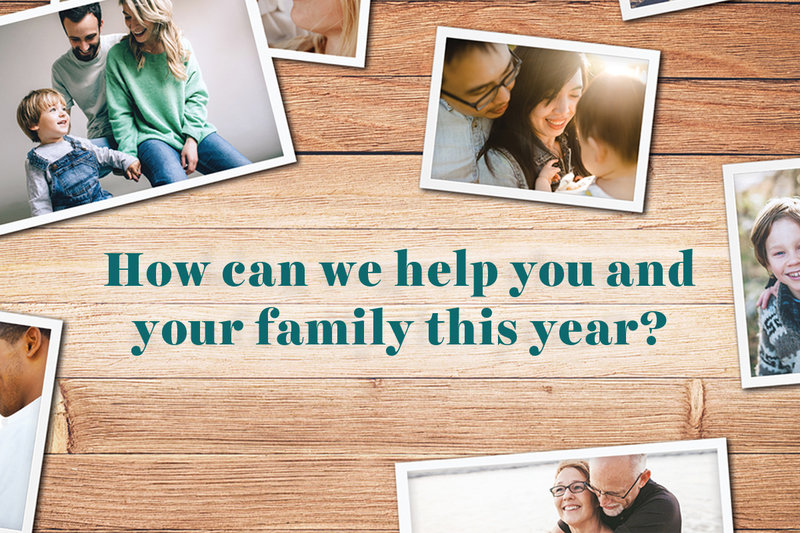 As you may know, January is, for many Canadians, a dark month of the year – not just literally, but also emotionally, mentally and spiritually.
The rush of Christmas excitement is over, and the quieter days and long nights start to take their toll. Though parents might "pull it together" to create the perfect holiday experience for their children, once it's over, struggling couples are confronted with their feelings of hopelessness. The experience of being a happy husband or wife seems distant and loneliness sets in.
For our care and counselling team, January is one of the busiest months of the year. Whether it's couples who are struggling, people dealing with depression and anxiety, or navigating feelings of desperation for their children and grandchildren, we see a significant influx in calls from those who are finding their life to be a struggle.
As believers, we know God is there to provide us with the courage we need to face each new day. But for many, January is a time when the comfort of God's presence is hard to embrace because of the depth of their pain. They, like all of us, in those moments need encouragement and prayer.
Focus on the Family Canada exists to point Canadians to God through a range of resources and support. I thought now would be a good time to remind you of a few of the ways we're here to help and encourage you and your family in 2020:
So, how can we help you and your family this year?
Please do not hesitate to reach out for help. We are just a click, an email or a phone call away. Explore the full breadth of services we offer on our website, email us at [email protected] with your questions or concerns, or call our team at 1.800.661.9800 to learn more about how we can help. We'll be happy to help you and your family, no matter what you're facing. I hope you know we're praying for families across the country and I sincerely hope you and your family experience God's presence and blessings in the year ahead.
Stay up to date with the Focus on the Family
---
---