Video series: Combatting the Lies That Can Destroy Your Marriage
By Jean-Paul Beran on Sep 15, 2023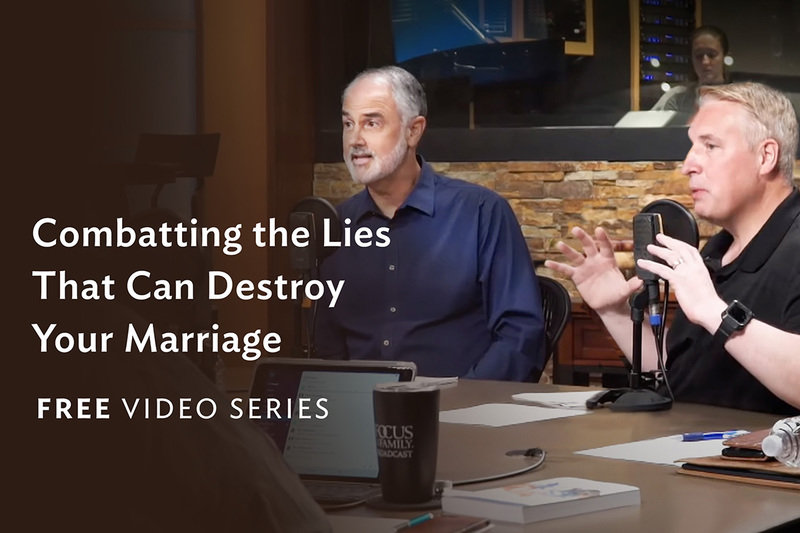 If you're like me, you may be suspicious of sweeping promises about a product or experience that will bring overnight success for something that normally takes work and dedication, such as monetary gain, health goals and much more. These shortcuts can be appealing, but they often oversimplify the importance of perseverance.
There are also countless cultural myths that give the illusion of easy steps to a fairytale marriage – "love is all you need," "you complete me" – yet bypass the foundations needed for a strong marriage.
These persuasive lies are an incredible threat to marriages. At Focus on the Family Canada, we've heard from many couples over the years whose marriages started strong and appeared to be healthy, but tragically ended in divorce.
That's why I want to tell you about a powerful new video series called Combatting the Lies That Can Destroy Your Marriage. In this free eight-part series, marriage experts Drs. Greg Smalley and Bob Paul will help you identify the potential issues in your relationship and equip you with biblical truths to help nurture a marriage that can thrive.
Click here to access the free video series and pass it along to anyone you know who might benefit from it as well.
Blessings,
Jean-Paul Beran, MA
President
Focus on the Family Canada
Stay up to date with the Focus on the Family
---
---