Summertime reads that build faith
By Jean-Paul Beran on Jun 09, 2023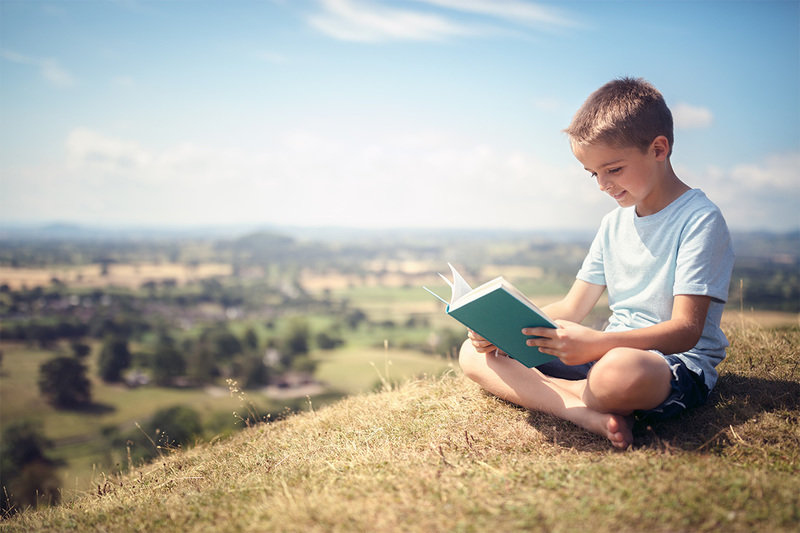 Can you believe it's already June? As a father of two teenage daughters, I find that time seems to pass faster and faster. I'm looking forward to the upcoming summer break from school and finding a new rhythm as a family.
What about you? What are your plans for this summer?
Whether your family is hitting the road or staying home, or if there's a young story lover in your life, I wanted to share a small sampling of summertime entertainment available through Focus on the Family Canada. All our resources are designed to build faith, and I trust you'll find something for your children, grandchildren, nieces or nephews, or anyone else in your life.
Edge of the Galaxy
Edge of the Galaxy combines action-packed science fiction with faith-filled lessons that young readers can apply to their own lives. It's a unique science-fiction devotional where you follow the exciting exploits of Gavin and his family through his star log entries.
Learn more
Adventures in Odyssey #74: Buckle Up!
Lower the lap bar and buckle your seat belt. There's a wild ride ahead for everyone in Odyssey! It's a time of next steps – both forward and backward – as the folks in Odyssey face all sorts of twists and turns. Keep your hands and arms inside the car at all times and Buckle Up!
Learn more
High Water #3: The Deep End
"It starts today. Your world is about to change." This third novel in the High Water series continues to blend contemporary mystery and suspense, dramatic situations, and high adventure that both boys and girls will love. Follow these memorable characters on their biggest adventure yet!
Learn more
I pray these resources will inspire you on your own adventure with Christ!
Blessings,
Jean-Paul Beran, MA
President
Focus on the Family Canada
Stay up to date with the Focus on the Family
---
---