President's Picks: Adventures in Odyssey
By Terence Rolston on Jul 24, 2018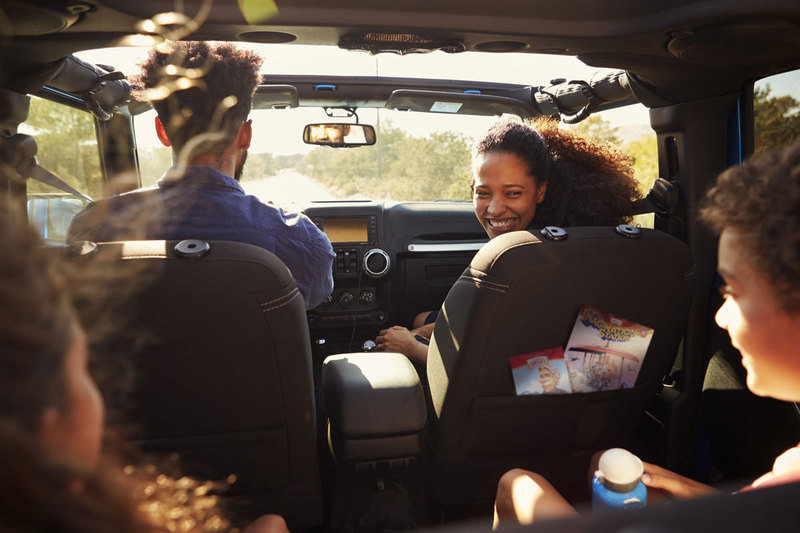 Who doesn't like a good story? When I'm reading the Bible, I'm often amazed at how much of it is in the form of stories – true stories of course, but stories nonetheless. I believe that's a deliberate choice on God's part. He has designed our hearts to respond to stories, to be captivated by them. We can learn a lot through stories, and they're also something we can share to draw us together as families and as a community.
We recently heard from Erin, a mother of three young children from Ontario, who told us how much her family has enjoyed listening to Adventures in Odyssey.
"Our kids all play hockey in the winter. We live in a small rural community, and most of our games are an hour away. So we listen to Adventures in Odyssey on the drive, and we talk about it. It makes the drive not so bad and it's something we all look forward to."
Erin and her husband grew up listening to Odyssey, and they've made it a fun and integral part of their own kids' lives.
"My in-laws used to tell me about my husband and his brother listening to Adventures in Odyssey before they went to bed, and they could hear the boys giggling in their bedroom. Now, we do the same thing. We have a CD player in the kids' bedroom and we can hear them giggling. If we're coming home from a drive and the episode hasn't ended, we sit in our driveway and we listen; we can't get out yet because it's not over!"
But beyond the fun family times, Erin appreciates Odyssey for being a trustworthy means of sharing the truths of the Bible, both with her own kids and with the Awana group she leads.
"When I'm doing something for school or when I lead Awana and need to do my lessons, even though I haven't heard it before, I can trust that what my kids are listening to is safe and good for them. . . . I appreciate that as a mom."
If you haven't already done so, why not begin your own family traditions with Adventures in Odyssey and discover a fun and engaging new way to experience God's truth together? You can find all the latest Odyssey CDs, books, DVDs and downloads at Adventures in Odyssey online, and start your collection today! I'm certain you won't be disappointed that you did!
Stay up to date with the Focus on the Family
---
---