Resources to build strength and hope
By Jean-Paul Beran on Apr 11, 2023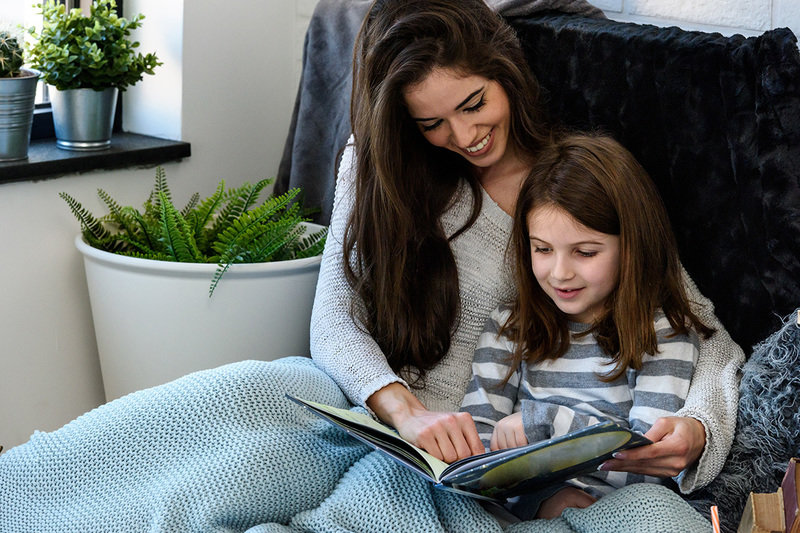 As a father of two teenagers, I have had the joy of watching my daughters pass through many life stages. But if my journey as a parent has taught me anything, it's my need to draw near my Heavenly Father and seek guidance as I strive to lead them in biblical truth. 
That's why I'm so thankful for the ministry of Focus on the Family Canada. For 40 years, families across Canada have been looking to this ministry for biblically based guidance in marriage, parenting and a vast array of life challenges.
Today, I'm excited to share a few of my recent favourite parenting offerings. I trust you'll find something that speaks to your heart as a parent and helps you gain a richer understanding of God as your Heavenly Father.
Launch Into the Teen Years (Updated Edition)
The teen years are an exciting time. Your child will go through many changes – and challenges, too! We know you want to guide them well and Launch Into the Teen Years is just the tool to help you prepare for this phase of life together.
Learn more
Signals: How Brain Science and the Bible Help Parents Raise Resilient Children
While we can't see the brain, it sends signals to us and those around us. Just as the colours of a traffic light send drivers a signal to go, slow down or stop, our brains signal to our emotions and affect our behaviour toward others. Signals offers a simple, relational approach to help you become aware of your emotions, their impact on others, and how to implement this technique in your home, school or ministry.
Learn more
Trusted: Preparing Your Kids for a Lifetime of God-Honoring Money Management
Matt Bell provides the stories, motivation and guidance you need to help your kids develop powerfully effective biblical money-management attitudes and behaviours. Drawing from his family's experiences and those of other parents, Matt will equip you to teach your kids the purpose of money and how to pursue biblical financial priorities – everything they need to get on the right path for a lifetime of effective, joyful, God-glorifying money management.
Learn more
Parenting Generation Screen: Guiding Your Kids to Be Wise in a Digital World
While we know excessive screen time, especially social media, isn't healthy, how do we teach our kids to become screenwise? Prioritizing connection over correction, Parenting Generation Screen equips you with key questions and conversations to help you process screen limits with and for your kids.
Learn more
Blessings,
Jean-Paul Beran, MA
 President
 Focus on the Family Canada
Stay up to date with the Focus on the Family
---
---