Resources to build a resilient faith
By Jean-Paul Beran on Jan 07, 2022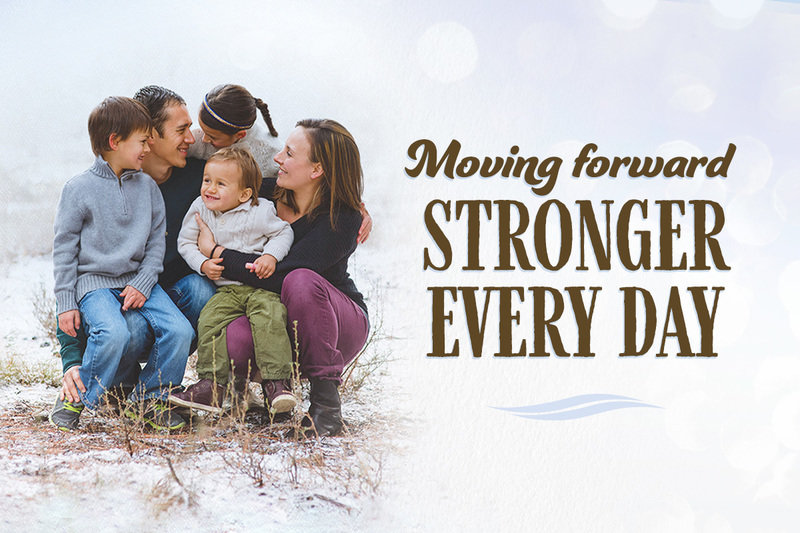 January can be an exciting time of newness and change. However, coming off the holiday season, it can also feel anticlimactic and, for some people, deeply sad as the Christmas celebrations are over for another year. Along with the looming pandemic, this month is likely to be a struggle for many individuals.
I'm always encouraged when I see my fears and emotions reflected in the pages of a book, to let me know I'm not alone and others have gone before me. That's why I'm happy to highlight a few resources that are part of our current theme of moving forward stronger every day.
Every resource in our online store has been carefully reviewed so that you can shop with confidence and peace of mind. While there are many books and resources I could easily recommend, here are my top picks for helping you grow stronger every day and building a resilient faith for 2022.
The Anxiety Reset: A Life-Changing Approach to Overcoming Fear, Stress, Worry, Panic Attacks, OCD, and More
If you or someone you love has lost hope of ever getting free from occasional, persistent or overwhelming anxiety, take heart. The Anxiety Reset offers a fresh, personalized plan for overcoming the fears that are robbing you of joy and peace. Acclaimed mental health expert Dr. Gregory Jantz offers individualized solutions for conquering anxiety.
Learn more
Are You Really OK? Getting Real About Who You Are, How You're Doing, and Why It Matters
We tend to assume we're okay – until we're not. Getting healthy is an ongoing process that requires you to stop, dig deep and ask yourself the hard questions. In this book, author and licensed counsellor Debra Fileta challenges you to get real with who you are and how you're doing spiritually, emotionally, mentally and physically so you can recognize where you need growth and healing.
Learn more
Anxious for Nothing for Young Readers
Written for kids ages 8-12, this Bible-based book draws on content from Max Lucado's bestselling book Anxious for Nothing to help young people overcome the anxiety and pressures of today's world and come to a deeper understanding of God's constant, loving presence.
Learn more
To explore more titles that were hand-picked to help you build a resilient faith in 2022, you can check out our latest selections. I pray that, through these resources, you'll discover a newfound sense of our Heavenly Father's amazing strength and unending love for you.
If you feel you need more support this January or want to talk through things with a trusted source, you can request a one-time complimentary consultation with one of our trained and qualified staff counsellors. And if you need assistance finding a Christian counsellor or therapist in your region, we also have a listing of registered professionals who've been thoroughly screened. You can contact us Monday through Friday between 8 a.m. and 4 p.m. Pacific Time at 1.800.661.9800. Focus is here for you, and you are not alone.
Blessings,
Jean-Paul Beran
 President
 Focus on the Family Canada
Stay up to date with the Focus on the Family
---
---