Resources for the adventure of following Christ
By Jean-Paul Beran on May 09, 2023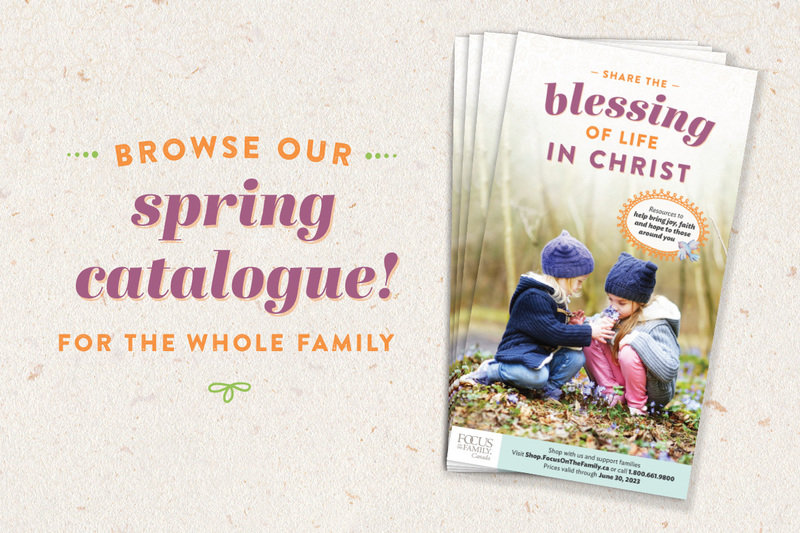 It's hard to believe we're already through the first four months of 2023. As with the start of any new year, this stage is usually marked by hope and inspiration for new resolutions, along with the realization that a lot of these resolutions have faded. Maybe, like me, you ask yourself, "Is this year just going to be like every other year?" Yet even though we may look to the future with uncertainty, our heavenly Father walks alongside us through it all.
With that in mind, I'm happy to share a few highlights from our spring catalog which is packed with faith-building resources. While I can certainly recommend every item featured in these pages, here are a few to which I want to draw your attention.
Parenting
Prayers for Prodigals
When you're the parent of a prodigal, you know you can never pray enough. But how do you persevere when you're tired and discouraged? This book includes 14 brief meditations drawn from Scripture and the writer's and others' personal experiences with prodigal children, such as Ruth and Billy Graham, and Monica, the mother of Augustine.
Learn more
Launch Into the Teen Years (Updated Edition)
The teen years are an exciting time. Your child will go through many changes – and challenges, too! We know you want to guide them well; this is just the tool to help you prepare for this phase of life together.
Learn more
Kids
Indescribable: 100 Devotions About God and Science
Discover the wonders of the universe with the Creator. Based on Louie Giglio's popular books Indescribable and How Great Is Our God, these devotionals will help kids explore the incredible creation of our indescribable God with scientific findings, photography and original illustrations.
Learn more
Indescribable Activity Book for Kids
A perfect complement to Indescribable! This interactive book for ages 6-10 combines biblical truths with scientific facts and fun activities. Let kids explore the wonders of God's creation at a whole new level!
Learn more
Edge of the Galaxy
Edge of the Galaxy combines action-packed science fiction with faith-filled lessons readers can apply to their own lives. It's a unique science fiction devotional where you follow the exciting exploits of Gavin and his family through his star log entries.
Learn more
Teens
Winning the War in Your Mind for Teens
As teens, it can feel difficult to find a way out of bad habits and unhealthy thought patterns, too often feeling like our thoughts are running out of control and finding ourselves off-track from where we want to be. Pastor and New York Times bestselling author Craig Groeschel deeply understands this daily battle against self-doubt and negative thinking. Groeschel explains how you too can challenge your thinking and change the course of your life for the better, revealing the strategies he's found that help.
Learn more
The Bondage Breaker Youth Edition
This bestseller helps teens live healthy spiritual and emotional lives and discover their authentic identities in Christ. With teens facing new and ever-growing obstacles to Christ-centred living – cyberbullying, sexting, gender confusion, and more – it's more important than ever that they know how to break the habits and bonds that lead to sin and how to rely on the Holy Spirit to avoid deception.
Learn more
I pray these resources will inspire you on your own adventure with Christ!
Blessings,
Jean-Paul Beran, MA
President
Focus on the Family Canada
Stay up to date with the Focus on the Family
---
---