Remembering Billy Graham
By Terence Rolston on Feb 21, 2018
I immediately felt sad when I heard the news that Rev. Billy Graham, a North Carolina farmer's son who became one of the most widely known pastors in modern history, had gone to be with his Saviour.
I mourn the loss of Rev. Graham's presence here on earth and my heart is with his family and loved ones. And yet I also know that there is a huge celebration in Heaven today – not just by those who knew him personally, but also those who came to know Christ over the course of Rev. Graham's 60+ years of ministry.
He was widely known for bringing evangelism to a global stage and advising countless world leaders. However, one of his most significant gifts was his heart for creating a Gospel-filled legacy through family: "The greatest legacy one can pass on to one's children and grandchildren is not money or other material things accumulated in one's life, but rather a legacy of character and faith."
This aligns so strongly with our mission here at Focus on the Family Canada. Rev. Graham certainly fulfilled this legacy, and I know he has inspired so many families to strive for this as well.
Please join us in celebrating the life and service of Rev. Graham, who I believe, without a doubt, heard his Heavenly Father say today, "Well done, good and faithful servant."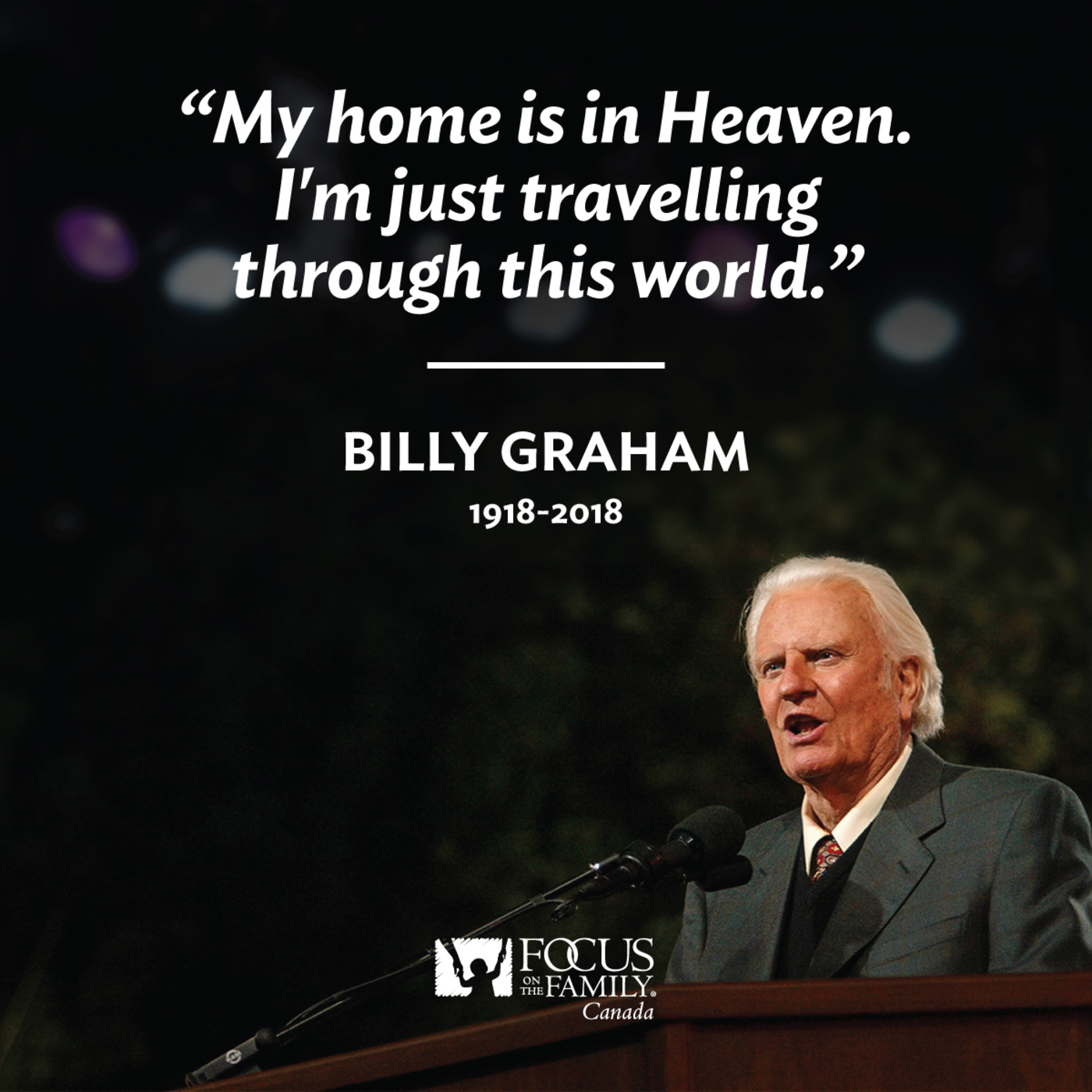 Stay up to date with the Focus on the Family
---
---