President's Picks: Resources for days at home
By Terence Rolston on Apr 09, 2020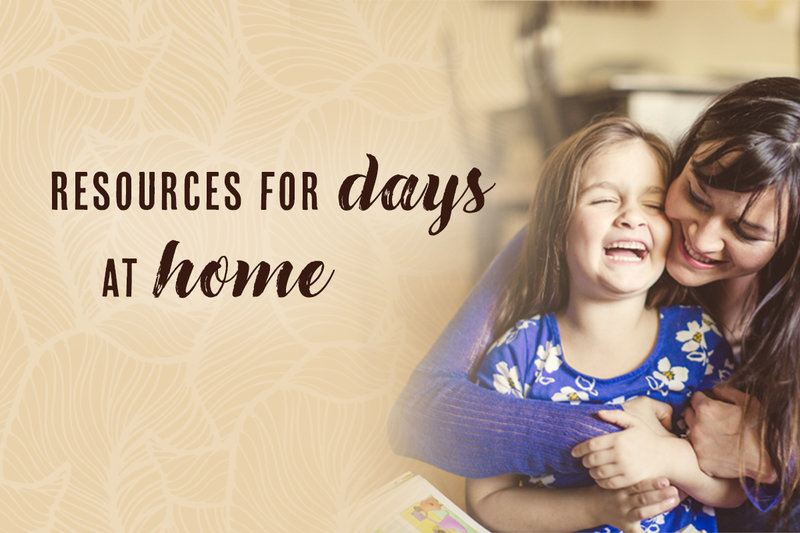 These past few weeks have been unprecedented for most of us, possibly frightening for our families and even confusing for our children. We're all adjusting to a new reality of social distancing, staying at home, and only interacting through digital means with most of our family members and friends.
We at Focus on the Family Canada want to encourage you during this challenging time with a few ideas to help bring your family closer together, strengthen your faith and provide opportunities to hear from God in new and fun ways.
For these days at home, we've put together a selection of resources that includes stories, games, crafts and audio adventures for kids, as well as devotions for teens and adults. Here are my top three picks from this collection.
For the kids: Otter B Brave
Otter B Brave is the third in a series of six children's picture books that are intended to teach young children basic biblical character traits. In this book, Otter is afraid to do show-and-tell at school. After Otter's dad tells him that God gives us friends to help us be less afraid, Otter decides to use his friend as his show-and-tell item. Each book in the series ends with a rhyme that reinforces the book's theme.
For a fun activity: Made to Create with All My Heart and Soul
For girls who like to draw, sketch, imagine, explore, paint, smudge, colour, write and bring ideas to life. You'll learn art concepts and do fun projects with Lauren, an art teacher who wants to show you how to use your God-given talents to worship him. Each day, you'll read a Bible verse and a short devotion from Lauren, and then you'll make a work of art that will encourage your creativity and teach you something about your Creator.
For the whole family: The Very Best, Hands-On, Kinda Dangerous Family Devotions
The remedy to ho-hum, not-again, "Do we have to?" family devotions. Regular family devotions are important. Unfortunately, they're often – boring. But these hands-on, totally unforgettable object lessons are not only more fun than other family devotions, they also deliver the spiritual impact you desire for your kids. So put away the flannelgraph, get out the safety goggles, and start bringing the truths of Scripture to vivid life in your household.
You'll find these resources, along with many others, at our online store. Have a look around and discover new, fun and faith-building ways to spend these days at home with your family!
Stay up to date with the Focus on the Family
---
---