President's Picks: Kingdom Stewardship
By Terence Rolston on Jan 08, 2020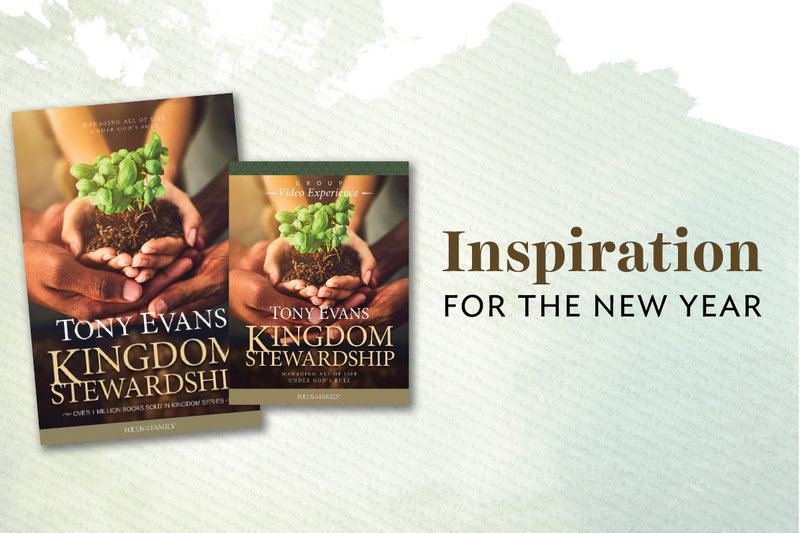 The start of a new year can be a great time to reflect on how we are using the resources God has given us and whether we are trusting him for what we need. Knowing how to best steward our resources is not easy and we can all do with some help.
That's why I'm so excited to share with you our featured resource for this month, Kingdom Stewardship by Tony Evans, available as a book and as a DVD for group study.
In Kingdom Stewardship, Dr. Evans inspires us to broaden our perspective on Christian stewardship. He encourages and challenges us to see that stewardship includes how we manage all that God has given us – our time, our talents and our treasures – to advance God's kingdom and bring him glory.
While many stewardship books focus only on financial resources, Dr. Evans shows that our finances are one small part of a much bigger calling. God owns all things, and we are managers of his assets. When we bring our entire life into alignment under God, we will be blessed with purpose and the abundant life that comes from living by God's eternal principles.
I invite you to explore Kingdom Stewardship, whether as a book for yourself or a DVD to study as a group. Let this hand-picked resource from us here at Focus guide you and your family as you set God-honouring goals for the new year!
Stay up to date with the Focus on the Family
---
---