President's Picks: Give your kids unlimited entertainment with Adventures in Odyssey Club
By Terence Rolston on Dec 14, 2020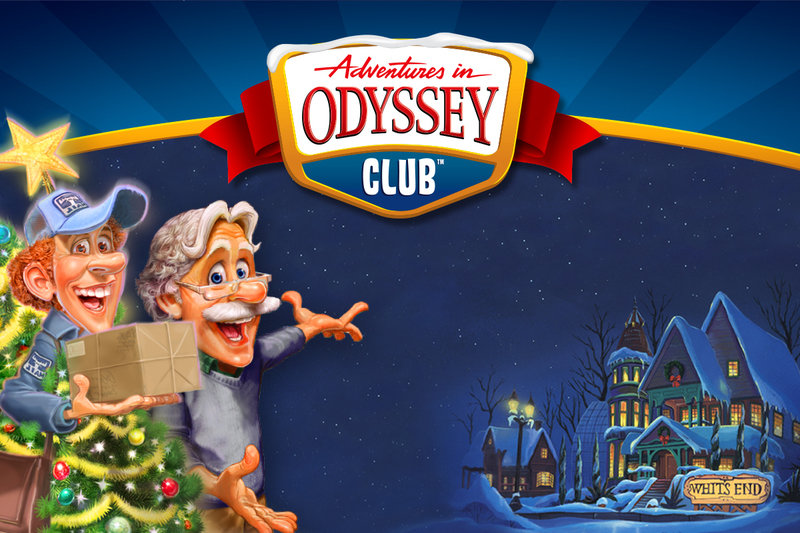 If you're looking for last-minute Christmas gift ideas for your children, grandchildren, nieces or nephews, it's not too late to find something fun that will help build their faith: a monthly subscription to Adventures in Odyssey Club!
Each month, the children in your life will get access to a brand new, exclusive Adventures in Odyssey episode. Join the beloved Whit's End characters as they travel around the world or spend the day in Odyssey.
Each audio episode will come with a special video documentary and a set of activities, called Web Quests. These activities will take you behind the scenes of Adventures in Odyssey, provide crafts, teach you about new places and cultures, and much more.
A subscription to Adventures in Odyssey Club is a gift that keeps on giving for the kids in your life:
Unlimited streaming of episodes
Exclusive new episodes
Monthly Web Quests
Daily devotions
Exclusive video stories
And even more!
With more time at home over the holidays this year, and likely more screen time, these faith-building, faith-shaping materials provide entertainment that parents can count on for high quality and a safe environment.
Click here to learn more about Adventures in Odyssey Club today!
Stay up to date with the Focus on the Family
---
---