President's Picks: Christmas gifts to strengthen the family
By Terence Rolston on Dec 09, 2019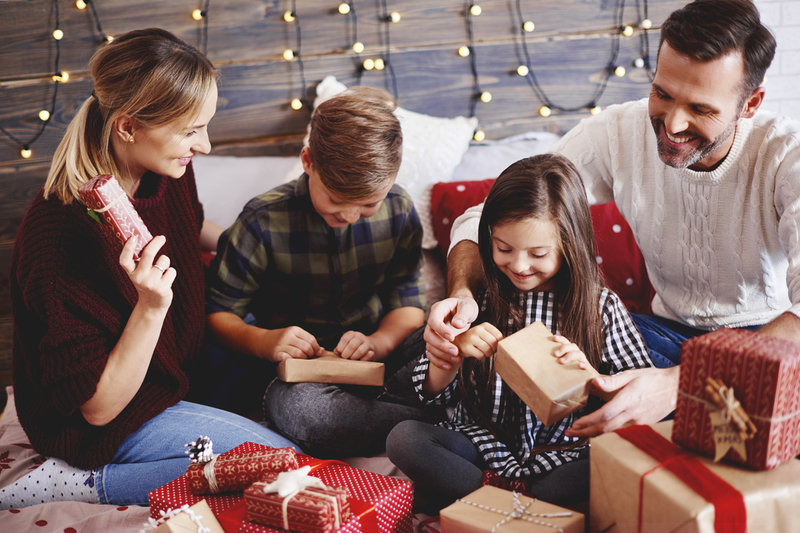 With Christmas fast approaching, I'm sure many of us are experiencing the hustle and bustle as we shop and make last-minute preparations. Giving gifts is one of the ways we express our love to family and friends at Christmastime. And in the spirit of the season, we at Focus have a few gift ideas for that special someone in your life, to help them deepen their relationship with Christ.
For parents: Kingdom Family Devotional by Tony Evans and Jonathan Evans
This new devotional from Tony Evans and his son Jonathan is designed to help both single and married parents maximize their family devotional times. It contains 52 topics, one for each week of the year, with five devotionals under each topic, running from Monday to Friday of that week. It's a wonderful way to build a spiritually strong family week by week, day after day. Topics range from basics of the faith to essentials for living as followers of Christ, and the subject matter is simplified so even young children can grasp the key concepts. The Kingdom Family Devotional is a perfect resource for busy families.
For couples: The Best Year of Your Marriage by Jim and Jean Daly
This beautiful 52-week devotional offers couples an easy way to read Scripture and pray together, and to engage in spiritual discussions and activities to strengthen their marriage. Presented in a relaxed, easy-to-use format and edited by Focus on the Family US president Jim Daly and his wife Jean, each devotional offers foundational, practical and wise material from members of the Focus counselling staff. The Best Year of Your Marriage is ideal for young couples to build a strong spiritual foundation for their relationship, but it's also great for couples of any age who want to grow closer as they follow God together.
For kids and teens: Faith-building magazine subscriptions
Treat your kids and teens to fun, top-quality magazines that affirm their faith in Christ. Each issue of Clubhouse Jr. for ages 3-7 and Clubhouse for ages 8-12 is packed with creative stories, puzzles and crafts that reinforce the biblical values you're teaching your kids at home. And Brio magazine is designed to speak to your teen girl, bringing her faith-informed articles, inspiring role models, sound relationship advice, fashion tips and more. It's a fun-filled encouragement to hold fast to Christ and the values you've taught her as she discovers the amazing person God created her to be.
Whether young or old, single or married, there's something here for that special loved one you're thinking of. This Christmas, why not give them a gift that will help them see more of Jesus Christ, the true light of the season, throughout the coming year? Visit our online shop today for that gift that will guide them on their spiritual journey through the weeks and months ahead!
Stay up to date with the Focus on the Family
---
---