President's Picks: Trick or Treasure
By Terence Rolston on Sep 24, 2018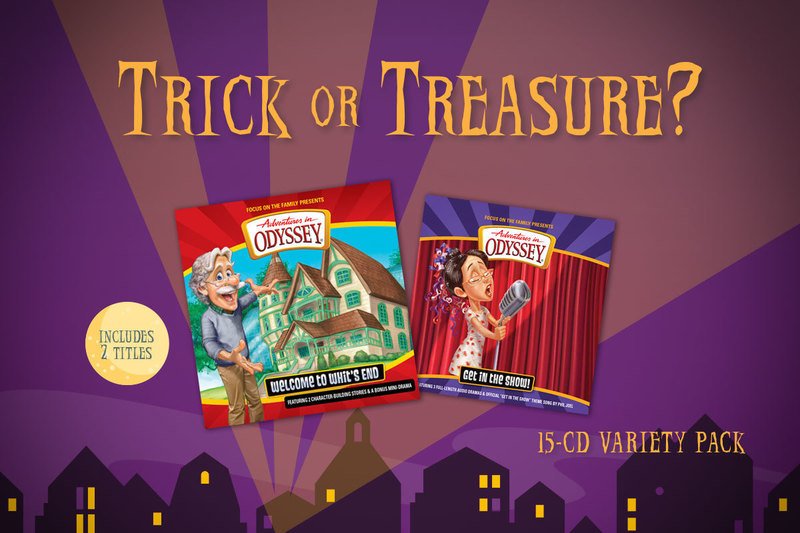 Here at Focus on the Family Canada, we recognize that Halloween is a holiday some choose to celebrate, while others choose to refrain from observing. We believe you should do what is best for your family. But if you do choose to participate and are looking for a way to share your faith with kids this Halloween, we want to help you show Christ's love to those who come knocking on your door.
This Halloween, you can spread the message of God's love to the kids in your neighbourhood by giving them Adventures in Odyssey! We've created a special collection of individual Odyssey CDs just for you, called Trick or Treasure. It's the perfect giveaway for kids to receive in their treat bags!
Focus on the Family Canada has been helping families carry out this tradition for over a decade now, with thousands upon thousands of Odyssey CDs making their way into homes. And you too can take part in this faith-building ministry.
Don't miss out on this fantastic opportunity to be a shining light in your neighbourhood. You can order Trick or Treasure by calling 1.800.661.9800 or by visiting Shop.focusonthefamily.ca today.
Stay up to date with the Focus on the Family
---
---