President's Picks: The Read-Aloud Family
By Terence Rolston on Nov 14, 2018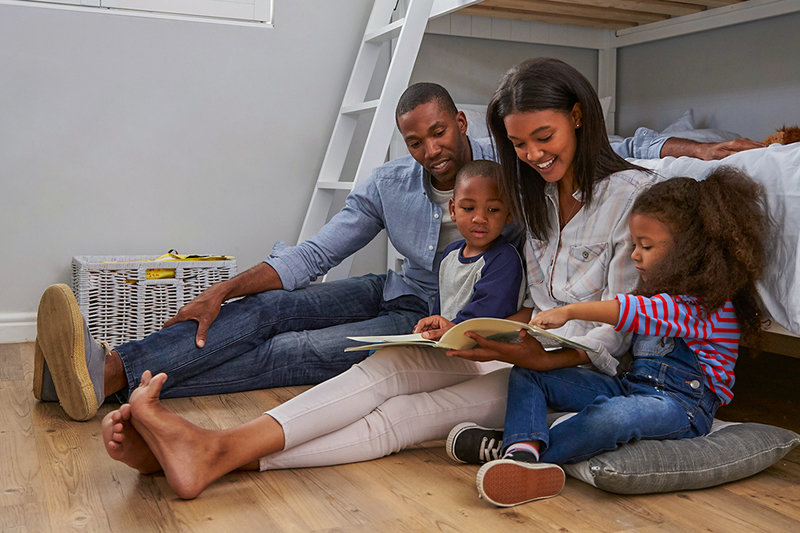 In our busy, technology-driven lives, creating a legacy of our own family traditions is more important than ever. And I feel that one of the best and most enjoyable traditions we can develop is to read aloud to our children, even after they're able to read for themselves.
Reading aloud lets us be fully present with our kids. It also increases their academic success, nurtures their capacity for compassion, and builds their inner strength to face life's challenges.
That's why I'm thrilled to tell you about a fun and inspiring new book called The Read-Aloud Family. Its author, Sarah Mackenzie, is the founder of the immensely popular Read-Aloud Revival podcast. A mother of six, Sarah knows firsthand how reading can change a child's life. From a toddler's wonder to a teenager's resistance, she offers you practical strategies as well as age-appropriate book lists to help you start a reading movement in your own home.
We recently ran a contest on our Facebook page for The Read-Aloud Family, and we asked our followers to share their memories about the meaningful books they read as a family when they were growing up. Here are some of their responses:
"Our favourite book was Dr. Seuss's ABC: An Amazing Alphabet Book. My dad read it to us so many times he had it memorized. I now read it to my son." – Rebecca
"My favourite book I read as a family was called Little Black, A Pony. I have a copy that I saved and read to my own kids." – Shawna
"I don't remember specific books, but I do remember my parents taking us to the library weekly to borrow books, which we'd then read with them. I still to this day love visiting the library, and I bring my kids there regularly too." – Lindsay
"My mom read many, many books to us when we were kids. But my dad only read one that I can remember, so that has to rank as one of my favourites: Miss Pickerell Goes to Mars." – Adam
"Brighty of the Grand Canyon. There wasn't much reading aloud when I was growing up, but my husband and I read aloud continuously to our three kids. Made for some very sweet memories." – Eileen
"We read the Little House on the Prairie series so many times, but always loved it. Now I am reading to my children and hopefully to my grandchildren someday!" – Lorraine
"I loved Put Me in the Zoo. Though it may be because it was my mom's old book and I loved how it was old and delicate and well read." – Alexia
"My favourite book as a child that my mom would read to me is called A Porcupine Named Fluffy. I now read it to my son and to all my students. I still love it!" – Alisha
"We used to read the Keys for Kids devotional around the dinner table and us kids would have fun trying to guess the 'key.'" – Rebecca
"Where the Wild Things Are was my favourite. I still remember my mom reading it to me on a particularly rainy day." – Erin
"I don't remember reading too many fiction books together as a whole family, but we definitely enjoyed a variety of family devotionals and I do remember reading the Adventures in Odyssey Bible together that my daughter is now just getting into!" – Melanie
"My mother would sit in our big rocking chair with the two oldest on the arms of the chair and the youngest on her lap as she read the Bible in comic strips to us. We loved it!" – P.E.
"I fondly remember my mom reading us Stormy, Misty's Foal. I have to dig around my mom's for it to read to my girls!" – Alberta
"My mother read us Treasures of the Snow, and now I am wanting to know where the copy went!" – Penny
"My favourite book was The Poky Little Puppy because even as a toddler I loved dogs. I read it to my son and now to my grandchildren." – Mary
"The Chronicles of Narnia! My dad had the best Puddleglum voice ever." – Lisa
I was excited and moved by this outpouring of responses, and I hope that The Read-Aloud Family will inspire you to create a reading revolution in your own home.
To help you get started, we've gathered a selection of books just for you, including five titles pulled from the reading list at the back of The Read-Aloud Family. You can begin today to build a meaningful family tradition that your children will treasure for years to come, and pass on to their own families!
Stay up to date with the Focus on the Family
---
---