President's Picks: Our Newlywed Kitchen
By Terence Rolston on Jun 26, 2018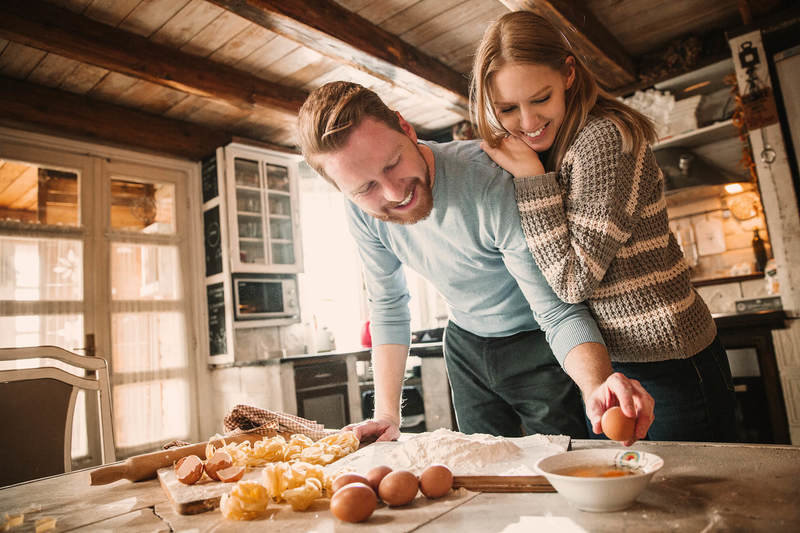 Regardless of how long you've been married, you know that the experiences you share with your spouse are an ideal way to build and strengthen your marriage. And since everyone has to eat during the day, preparing and sharing meals together is one of the best ways to do just that.
Maybe you know someone who just started this exciting journey of marriage or has a wedding coming up. Our Newlywed Kitchen is a great new resource that you can share as a special keepsake with that young couple in your life. The author, Laura Schupp, is an avid believer in the power of the home to shape family and faith values, and she has created this beautiful book to help couples turn their kitchen into an inviting space for their marriage, their friends and their families. Couples who are just starting out will discover ways to build a loving, nurturing home one meal at a time and establish their own meaningful family traditions.
Our Newlywed Kitchen offers many practical suggestions for meal planning, hosting parties, cooking basics and the like. But it also has space where couples can write prayers for their marriage, favourite Scripture passages, their own recipes and special memories. This attractive book will help them hone their gift of hospitality with friends, family and neighbours.
You can purchase Our Newlywed Kitchen in our online bookstore, and give that young couple you know a unique wedding gift they'll treasure for years.
And as a bonus, you can also read this brief, free article on how cooking together can strengthen your own marriage.
Stay up to date with the Focus on the Family
---
---