New retreat centre in Ontario: Kerith Waters
By Jean-Paul Beran on May 17, 2023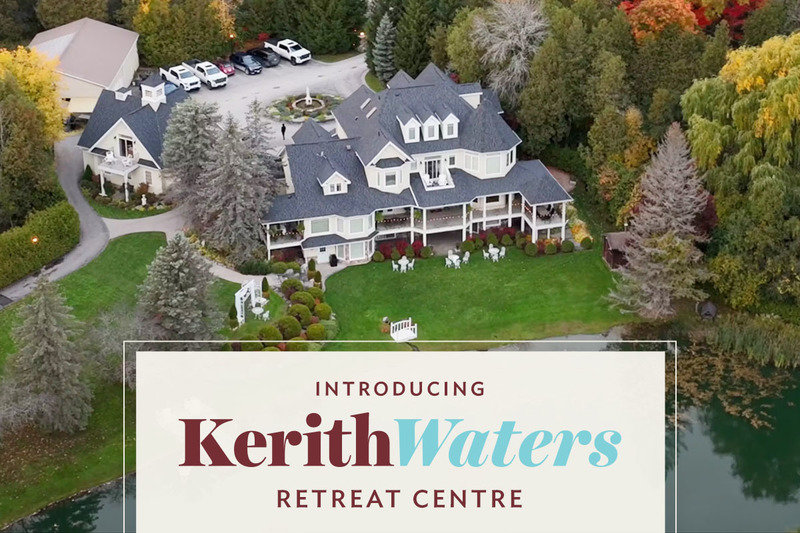 I don't know about you, but one of the things I grieved most deeply at the start of the pandemic was the loss of gathering in person. Those gatherings could be to celebrate a marriage, say goodbye to a loved one, share a meal with friends or have a difficult conversation that needs to be face to face.
I'm so encouraged to see how God has used in-person gatherings at Focus on the Family Canada's retreat centres in Alberta and Manitoba. Couples in crisis find a way to fight for their marriages through Hope Restored marriage intensives in private or group settings – our group intensives are the most recommended by therapists and the most popular with husbands. Ministry leaders discover rejuvenation at Kerith Retreats through the gift of community and learning from others in their vocation. And couples have found ways to make strong marriages even stronger through Marriage Enrichment Retreats. Couples and individuals travel from across Canada to these two retreat centres to experience these unique offerings.
However, with nearly 40 per cent of Canada's population living in Ontario, Focus Canada has looked for over five years for an appropriate third location to offer these retreat programs, especially Hope Restored. With an on-the-ground location, we would be able to better serve couples and ministry leaders in Ontario and Eastern Canada.
In 2020, Focus Canada began Hope Restored intensives at Nestleton Waters Inn, only an hour away from Toronto. In 2021, the owners asked if Focus Canada would be interested in purchasing the property, and after much prayer and discernment, we took possession on March 1, 2023.
This third retreat centre is called Kerith Waters, a name in line with our other centres: Kerith Creek in Alberta and Kerith Pines in Manitoba. As described in 1 Kings 17:2-4, "Kerith" is a place of refuge.
Kerith Waters is a 96-acre rural farm with an inn that overlooks a spring-fed pond. The location is within a two-hour drive for more than nine million people! We are currently holding Hope Restored marriage intensives at Kerith Waters, and by fall of this year we are excited to offer Kerith Ministry Leader Retreats and Marriage Enrichment Retreats.
Want to learn more? In this video below, Wendy Kittlitz, Vice-President of Counselling and Care at Focus on the Family Canada, explains how this third retreat centre came to be.
Will you join me in praying for God's continued blessings over Kerith Waters? I can't wait to see how God continues to heal marriages and renew ministry leaders through this new retreat centre.
Blessings,
Jean-Paul Beran, MA
President
Focus on the Family Canada
To learn more about Kerith Waters, visit FocusOnTheFamily.ca/KerithWaters
Stay up to date with the Focus on the Family
---
---