Meaningful gifts for Christmas
By Jean-Paul Beran on Oct 16, 2023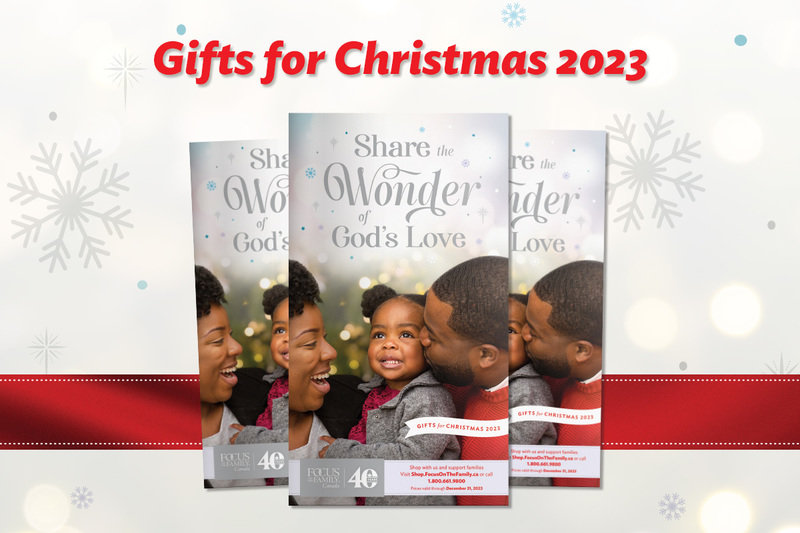 When the angel told the shepherds, "You will find a baby wrapped in cloths and lying in a manger," the message must've seemed familiar in some ways yet startling as well. The shepherds – and even their sheep – knew what a manger meant. It was a place of provision. Likely the sheep always ran to check out a manger. An empty manger meant disappointment; a full manger meant the gift of food, of comfort, of well-being – even the gift of life itself.
Now, to the shepherds' astonishment, here was God filling a manger with a baby, the promised Saviour, and making the unmistakable offer of a gift – a gift so important that all of heaven was celebrating, as the shepherds themselves witnessed.
Like those shepherds of long ago, we know the importance of God's gift of salvation. This Christmas season, may I encourage you to choose gifts that help your friends and loved ones find their way to faith in Jesus, or help them grow in their faith? Our Christmas catalogue is full of faith-building gifts. Your purchases help fund the ministry of Focus on the Family Canada which provides Canadian Christians with biblical guidance, prayer and helpful resources. Here are just a few highlights from this year's catalogue:
Gifts that celebrate Christmas
Gifts for study and intercession
Gifts for life-changing inspiration
Gifts for kids and youth
Gifts for teens
I trust you'll find something impactful in this catalogue for those in your life. Explore it here!
Blessings,
Jean-Paul Beran, MA
President
Focus on the Family Canada
Stay up to date with the Focus on the Family
---
---