Inspiring faith: Tony Evans
By Jean-Paul Beran on Sep 08, 2023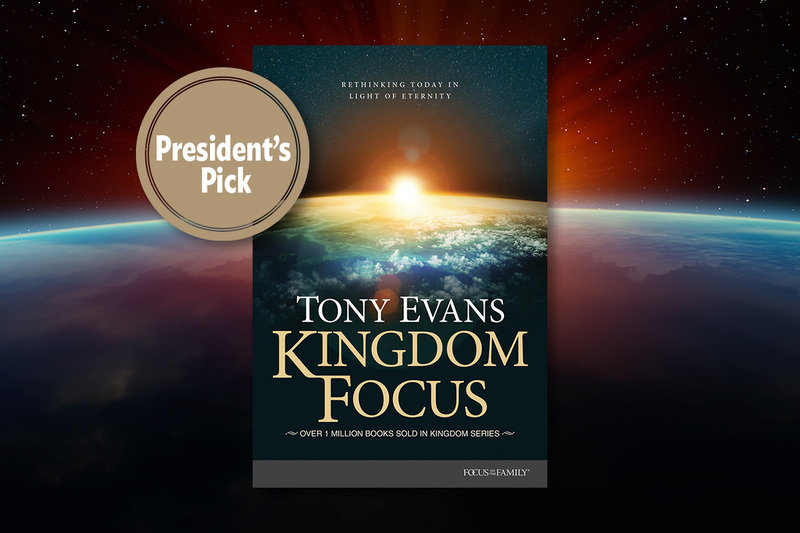 Who is someone that inspires your faith? Is there someone in your life that models faithfulness to Christ and demonstrates his love to others?
One such example for me is pastor and author Tony Evans. Evans ministers in the United States but his Christian influence goes far beyond borders. He has shared his faith on the Focus on the Family Broadcast many times over the years, a powerful portrayal of Christ's work in his life.
For my President's Pick this September, I'm thrilled to tell you about Evans' book Kingdom Focus: Rethinking Today in Light of Eternity. This resource shows us that having the right focus makes all the difference in life. If we're busy focusing on external frivolities or personal ambitions rather than on the kingdom of God, we wind up missing out on serving God's kingdom – as well as many of the other things we hope to attain in life. However, when we align our lives with God's Word, we get to experience the greatest freedom we could ever know.
I trust you'll find encouragement and inspiration in Kingdom Focus as Tony Evans teaches you how to focus on the things God himself focuses on in Scripture and explores the issues that delight his heart. When we allow God to sharpen our focus, he can transform our mind and empower us to live every aspect of our life in light of his kingdom.
Blessings,
Jean-Paul Beran, MA
 President
 Focus on the Family Canada
Stay up to date with the Focus on the Family
---
---