Hope is being restored to marriages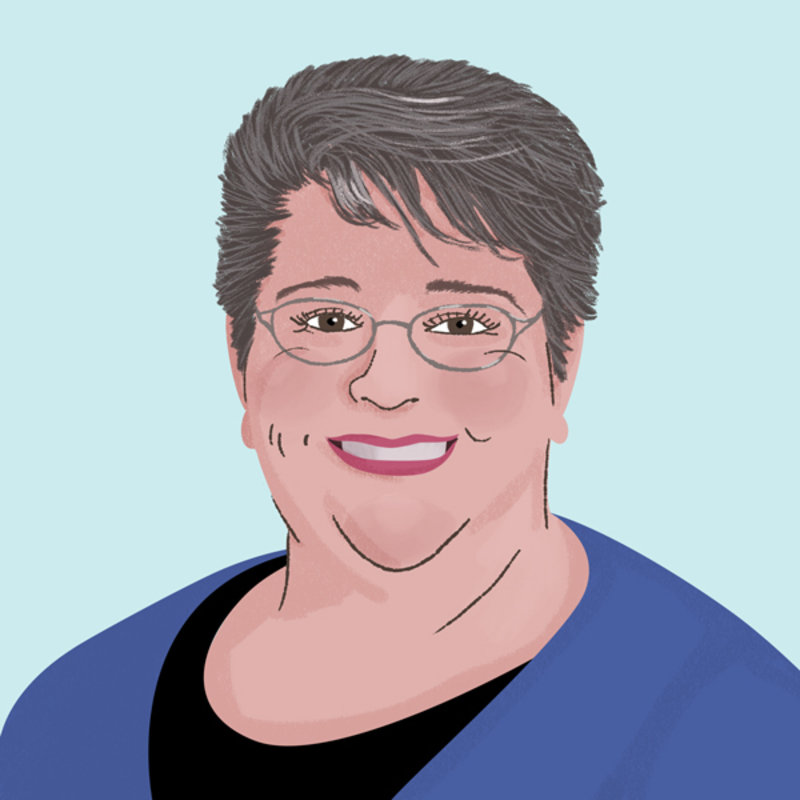 By Wendy Kittlitz on Sep 27, 2021
At Focus on the Family Canada, one of the largest driving forces of our mission is to support marriages – especially those that are on the brink of falling apart.
Jason and Maggie's marriage was in trouble. Jason had become emotionally distant and would come home from work tired and then spend his time on his hobbies. Maggie tried hard to keep their busy home running while working full-time and had grown close to a male colleague recently. Their kids were teenagers and neither Jason nor Maggie had much time or energy to spend with them. Lately arguments followed by a cold shoulder were the norm in their home. Maggie was ready to bring up the idea of separating from Jason.
This story is all too common and often it's not something that's easy to see from the outside. The progression from a close, intimate marriage to a cold and distant relationship doesn't happen overnight. There is usually a long, steady chipping away at the core of the relationship that ends up resulting in a marriage that's ready to crumble.
We hear from couples like this every day – sometimes it's one spouse desperate to restore their marriage while the other is checked out, and other times, they're both trying to find a way to save their marriage from separation or divorce.
With generous support from our donors, Focus on the Family Canada brought the Hope Restored marriage intensive program to Canada in 2017 and I'm thrilled to tell you that it truly has saved marriages from divorce! Hope Restored has expanded and is now being offered at locations in Alberta, Manitoba and Ontario. In the four years this program has been available in Canada, nearly 300 couples have gone through the program, many of them seeing a big transformation in their marriage.
Hope Restored is a program led by highly trained marriage therapists who are skilled at working with couples pursuing, or at risk of, divorce. The principles of this program, combined with intentional prayer for those attending, have proven effective at restoring broken marriages. Surveys of those attending have shown that over 80 per cent of couples are still married two years later, and they report more satisfying relationships.
As you can imagine, the pandemic made it difficult to run the program over the past year due to ever-changing provincial health restrictions. But at this point we're hopeful to be able to fully run these intensives again. And let me assure you, the number of couples that need this type of help hasn't slowed down. In fact, the past year has intensified the issues that many couples were facing as they were forced to work from home and be in each other's space more than normal.
Generous support not only allows couples to attend Hope Restored but also gives many other couples free tools to navigate the challenges that impact their relationship. Whether it's financial, emotional, parenting differences, spiritual intimacy or some other issue, we're here to help. Thousands of couples find help each month and have a safe place to turn to for that help through our various resources:
When couples need more personalized help, our counselling team is available for a complimentary, one-time phone consultation and referral to a local counsellor, as needed.
For those in serious distress, the Hope Restored marriage intensive offers the in-depth support they need with registered marriage therapists. Your support makes it possible for couples to access the help they need:
"Going into Hope Restored, I felt we were at a 2 out of 10 in our relationship. Leaving we were more like a 6 in our relationship, maybe a 7. I felt we could better manage the difficulties that we would face. I felt more connected with my spouse, that we were in it together. It wasn't a solo journey. We recommitted ourselves to working through things together. I felt like it was a springboard for the trajectory that we were looking to make."
Would you consider donating today so couples can get the practical and timely support they need when challenges threaten to tear apart their marriage? You are such an important part of this ministry, giving couples and families hope when they're feeling stuck and don't know how to get their marriage back on track.
Thank you for your heart for marriages and families in Canada; without you this ministry wouldn't be possible. I pray you will know God's presence in your life and that he will guide and protect you as you journey with him.
Many blessings,
Wendy Kittlitz
 Vice-President of Counselling and Care Ministries
 Focus on the Family Canada
Stay up to date with the Focus on the Family
---
---