Gifts to inspire faith
By Bob Cheatley on Apr 08, 2021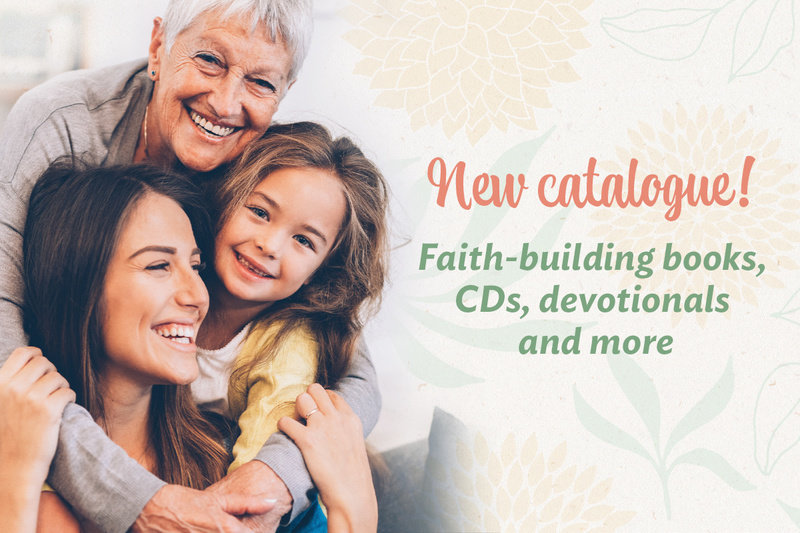 Following Christ is a true adventure. That's why I'm so excited to tell you about our 2021 spring catalogue. It's full of hand-picked, biblically based resources to inspire Christ-followers of every age. We review each product to ensure it will help build up your faith.
While I can recommend every item in the catalogue, here are just a few I would love to highlight for you.
For the family
Screen Kids: 5 Skills Every Child Needs in a Tech-Driven World
Though technology has its benefits, it also has its dangers. In this book, Gary Chapman and Arlene Pellicane will empower you with the tools you need to make positive changes. Through stories, science and wisdom, you'll discover how to take back your home from an overdependence on screens.
Dinner Table Devotions: 40 Days of Spiritual Nourishment for Your Family
Over the course of 40 days, your family will develop a deeper understanding of who God is, what he is like, and what he expects from us. Coming together around the dinner table, your family will embark on a journey of understanding why we need a Saviour and what it means to place our faith solely in Jesus.
Boys and girls
These delightfully unique journals will challenge the girls and boys in your life to live boldly for God!
For boys:
Dare to Be a Brave Boy: A Devotional Journal for Adventurous Boys Growing in Faith
For girls:
Dare to Be a Courageous Girl: A Devotional Journal for Extraordinary Girls Growing in Faith
Teens and tech
My Tech-Wise Life: Growing Up and Making Choices in a World of Devices
Tech gives us tools to connect with our friends, listen to our music, document our lives, share our opinions, and keep up with what's going on in the world. But sometimes it feels like our devices have a lot more control over us than we have over them. It doesn't have to be that way. In fact, we deserve so much more than what technology offers us. And when we're wise about how we use our devices, we can get more – more joy, more connection, more out of life.
The Teen's Guide to Face-to-Face Connections in a Screen-to-Screen World
You probably enjoy screens but don't want them hurting your relationships with the people who matter most, right? What if you could improve your face-to-face relationships, develop deeper connections, resolve conflict, and confidently communicate with friends, parents, teachers, roommates, coworkers, potential employers and even the barista at your local coffee shop? Learn how to take a tech detox!
Teen fiction
Riverbend Friends: Books 1 and 2 set
In the town of Riverbend, four friends laugh together, lean on each other and seek the Lord as they face the pressures of the teen years, family relationships, self-image issues, social media stress and more. These books are perfect for girls ages 12 and up.
I invite you to explore our entire 2021 spring catalogue and I trust you'll find something inspiring for you and for each of those special ones in your life!
Stay up to date with the Focus on the Family
---
---