Gifts to build faith in kids and teens
By Jean-Paul Beran on Sep 08, 2021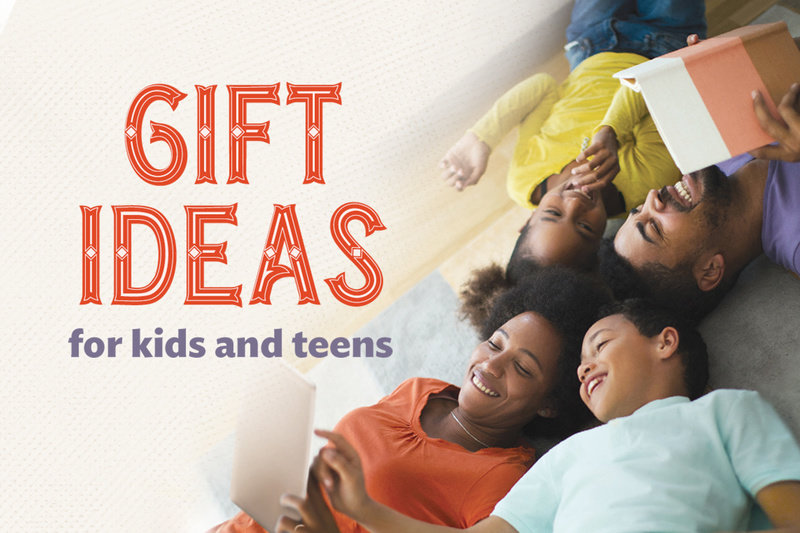 Childhood and youth are times for exploring the world, testing limits and growing into who our Heavenly Father created us to be. These years can be filled with friendship, love and adventure; they can also consist of loneliness, hurt and confusion. For many kids and teens, it's a mixture of all the above – especially when coming of age during an ongoing pandemic in an ever-divided cultural climate.
As a father of two teenage girls, I'm so excited to tell you about our 2021 fall and winter gift catalogue for kids and teens. It's full of hand-picked, biblically based resources for every age to help navigate these precarious and definitive years. We review every product to ensure it will help build the faith of the kids and teens in your life.
While I can recommend every resource in the catalogue, here are a few that I'd like to highlight for you.
Faith for little ones
My Arms Will Hold You Tight
Each colourful spread in this whimsical board book features illustrations of beloved animals. Authors Crystal Bowman and Teri McKinley are masters at rhyming, and they bring the tenderness of heartfelt love between these adorable baby animals and their parents to life. My Arms Will Hold You Tight will appeal to the whole family and is sure to be a favourite for Mom, Dad, Grandma or Grandpa to read with their little ones.
Engaging kids' curiosity
Finding Your Place in God's Great Story for Kids
From Genesis to Revelation, God has a story to tell. By breaking the Bible into eight easy-to-understand sections, this book helps kids see God's Word as one complete story and discover their role in it. Introducing children to the major themes and key characters in the Bible, Finding Your Place in God's Great Story for Kids will help tweens better understand the Gospel message and how to apply it to their lives. Tweens will also begin to see the narrative threads that run throughout the Bible and gain a deeper appreciation of God's Word and his immeasurable love for them.
New from Adventures in Odyssey
The Fruit of the Spirit: 12 Episodes to Grow On
Teach kids about the fruit of the Spirit in a truly entertaining way! This thrilling Adventures in Odyssey compilation album addresses all nine of these biblical traits from Galatians 5. Love, the first and most multi-faceted fruit of the Spirit, has four episodes dedicated to it, while each of the others has its own episode.
Tweens and teens
Brave: A Teen Girl's Guide to Beating Worry and Anxiety
Do you feel your teen is a worrier? Have you noticed that they get anxious around certain people or in certain situations? In fact, one in three teen girls struggles with worry; they just don't often say it out loud or even act like it. This book will help parents understand their teen daughter's worry and learn how to help them be brave. Empower the teen girl in your life to discover the resourcefulness, grit and bravery they already have inside of them.
Parents
Parenting Generation Screen: Guiding Your Kids to Be Wise in a Digital World
While we know excessive screen time, especially social media, isn't healthy, how do we teach our kids to become screenwise? Prioritizing connection over correction, Parenting Generation Screen equips you with key questions and conversations to help you process screen limits with and for your kids. You'll learn how to dialogue in meaningful ways about social media, entertainment and screen time so they learn to be wise in the digital world. In this practical book, speaker and author Jonathan McKee will equip you to gain confidence and find answers you need to set boundaries, guide your kids and help them navigate the digital landscape.
This is just a handful of the biblically based, faith-building resources in our 2021 fall and winter gift catalogue for kids and teens. I invite you to check it out, and I trust you'll find something impactful for that special young person in your life.
Blessings,
Jean-Paul Beran
President
Focus on the Family Canada
Stay up to date with the Focus on the Family
---
---