Free video series: Raising Your Kids to Defend Their Faith
By Terence Rolston on Oct 07, 2020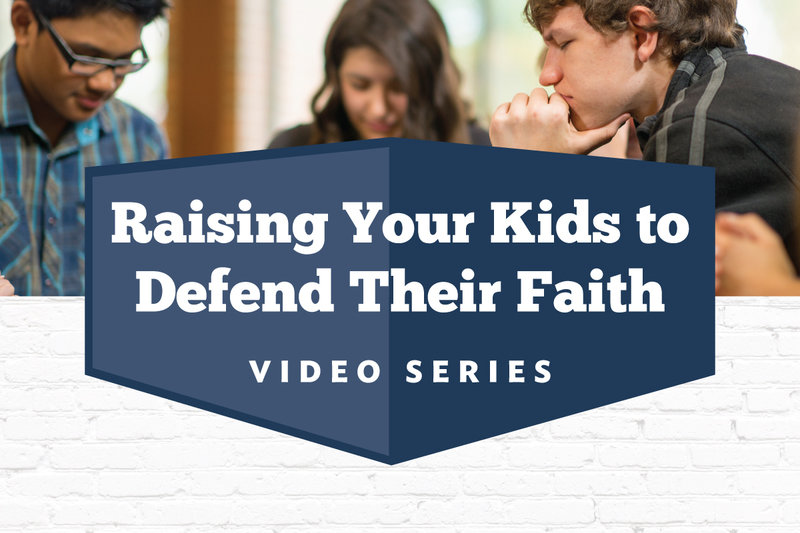 It shouldn't surprise us that our world looks at the truths of Christianity with skepticism and contempt. And although we may feel secure in our faith, as parents we worry about how our kids will be influenced by this cultural hostility, and whether they might develop doubts about their own faith.
This is why I'm excited to share with you our free new video series, Raising Your Kids to Defend Their Faith. These four short videos are easy to watch and will help equip you to teach your kids some fundamental arguments for Christianity. This will in turn help them feel confident in their faith and in defending it to others!
Join my friend Jim Daly as he speaks with Natasha Crain, author of Talking With Your Kids About God, about crucial faith conversations she had with her three children.
The series covers the following topics:
The Importance of Apologetics
Exposing Your Kids to Other Ideas
Know Whose Voices You Are Listening To
The Most Critical Question
I hope you'll take advantage of this free offer, and that you'll feel encouraged and empowered as you help your kids strengthen their faith! Click here to discover this series.
Parenting is a challenge in today's culture, and you are not alone in your parenting journey. Our professional counsellors would be happy to speak with you about any parenting issue that's troubling you. You can request a complimentary one-time phone consultation here. If you prefer to simply send a prayer request, you can email it to [email protected]. Our staff would consider it a privilege to pray for your family.
Stay up to date with the Focus on the Family
---
---