Free video series: How Godly Thinking Can Transform Your Life
By Jean-Paul Beran on Aug 14, 2023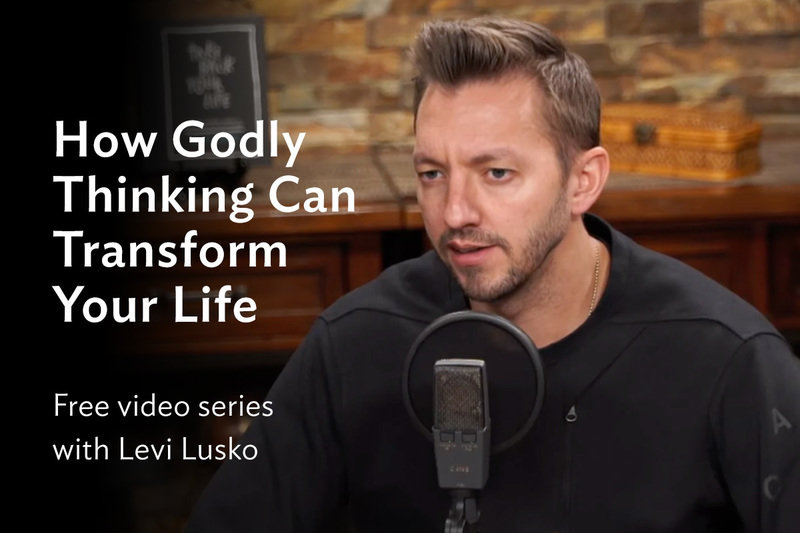 Focus on the Family Canada is celebrating 40 years of ministry. Over these four decades, families and individuals have contacted our office with joys, heartache, uncertainty or just a need for encouraging prayer. I've witnessed God moving in the lives of Canadians in my two years here and I'm humbled to be able to see this.
I'm so thankful that Focus Canada is able to share biblical guidance and offer godly encouragement into the lives of so many. One of our latest offerings is a free video series that highlights God's amazing mercy as he shows us how to deal with the struggles we face.
In this seven-part video series called How Godly Thinking Can Transform Your Life, you'll learn how God can sustain you through challenges and help you thrive in the midst of them.
Author and pastor Levi Lusko shares from his experiences of deep personal loss. He talks about what he's learned from his own life – and God's Word – and offers important insights into overcoming hardship through a biblically based and holistic approach.
Click here to access the free video series and pass it along to anyone who might enjoy these encouraging videos.
Blessings,
Jean-Paul Beran, MA
President
Focus on the Family Canada
Stay up to date with the Focus on the Family
---
---