Free video series: Enrich Your Marriage
By Jean-Paul Beran on Feb 17, 2022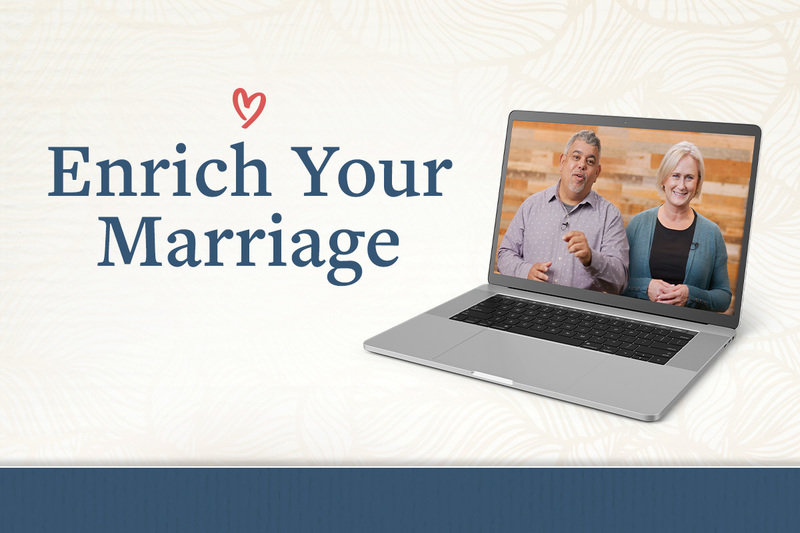 Friends, I recently asked you to join me in praying for our country, but also for marriages. Marriage is a wonderful gift designed by God, but that doesn't mean it's easy or without challenges. As we mark the two-year anniversary of the pandemic, which saw couples spend far more time together in stressful and challenging circumstances, I believe even the strongest marriages found areas where healing and growth were needed.
Because of this, I'm pleased to share our newest video series, Enrich Your Marriage – available to you for free thanks to the generosity of our donors. In this seven-part series, marriage therapists Wayne Reed and Vicki Hooper will help you go beneath the surface, discover what your heart wants and needs, and then equip you with practical conflict and communication tools you can use to strengthen your relationship with your spouse.
Through these videos, based on the marriage-saving principles of Focus on the Family Canada's Hope Restored marriage intensive counselling program, you and your spouse will learn crucial truths about yourselves and each other, as well as about what God intended marriage to be.
Enrich Your Marriage is a wonderful opportunity for growth for every married couple, because even the strongest marriages can be made stronger. I encourage you to give it a try – after all, it's free! If you can think of anyone else who might be interested, please share it with them as well.
Blessings,
Jean-Paul Beran
 President
 Focus on the Family Canada
Stay up to date with the Focus on the Family
---
---