Free streaming: The Chosen TV series
By Bob Cheatley on Feb 24, 2021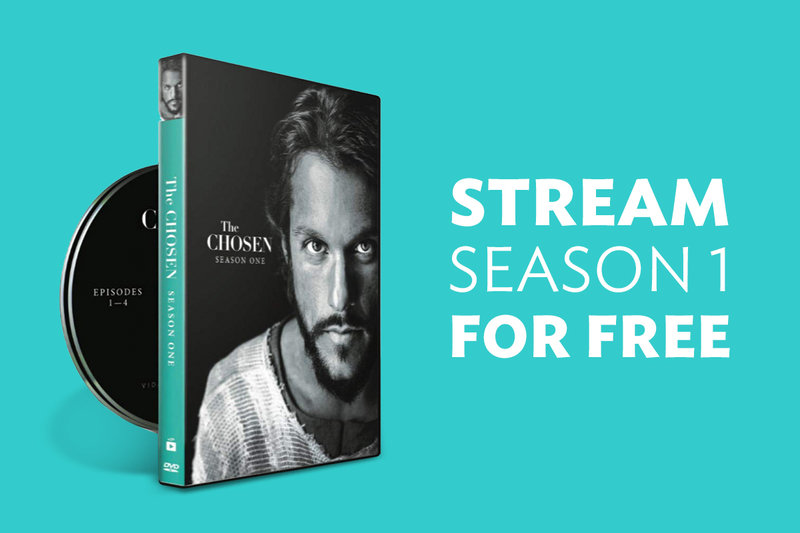 Lent is a time for reflecting on Christ's ministry, sufferings and passion leading up to Easter. This year more than ever, as we continue to walk through a pandemic and a new way of living, perhaps the Lenten season can offer fresh opportunities to reflect on the meaning of Easter.
That's why I'm delighted to tell you about The Chosen, a new television drama based on the life and ministry of Jesus, created, directed and co-written by American filmmaker Dallas Jenkins. The producers of this multi-season series sought to shape a fresh perspective of Jesus through the eyes of people who met him. And right now, you can download The Chosen app and stream the first season for free!
When it comes to theatrical portrayals of Jesus' life and ministry, this series truly is a breath of fresh air. Everything from the production design to the camera work to the dialogue has a contemporary feel. I appreciated the multi-ethnic casting and the broadly Mediterranean look and sound of the characters, which felt especially authentic.
One aspect that I sincerely loved was the role of women and children in the story, especially Mary Magdalene, who's far more integral to the Gospel accounts than many people realize. The story is compelling and the characters are complex and human. They laugh, joke, fight and have real-world problems. They're not upstanding, sanitized folk before they meet Jesus, but are transformed by their encounter with him.
Like many historical dramas based on reality, The Chosen combines and rearranges events and locations for narrative reasons. It also adds some new characters and fleshes out details about existing ones. But there's room for this in a faithful adaptation of the Gospel story. After all, the Gospels themselves don't always follow a linear timeline, and John said that Jesus did many other things beyond what's been recorded.
While a dramatic television series will never replace Scripture, The Chosen is a refreshing and encouraging look at the life and ministry of our Lord and Saviour, and if you have a chance to watch it, I hope it will inspire your faith.
Once again, you can stream the first season for free through The Chosen app, available for iOS and Android. And if you know anyone who might also enjoy watching The Chosen, please pass this free offer along to them as well!
Stay up to date with the Focus on the Family
---
---