Free: Adventures in Odyssey Fun-Packed Activity Booklet
By Bob Cheatley on Jun 16, 2021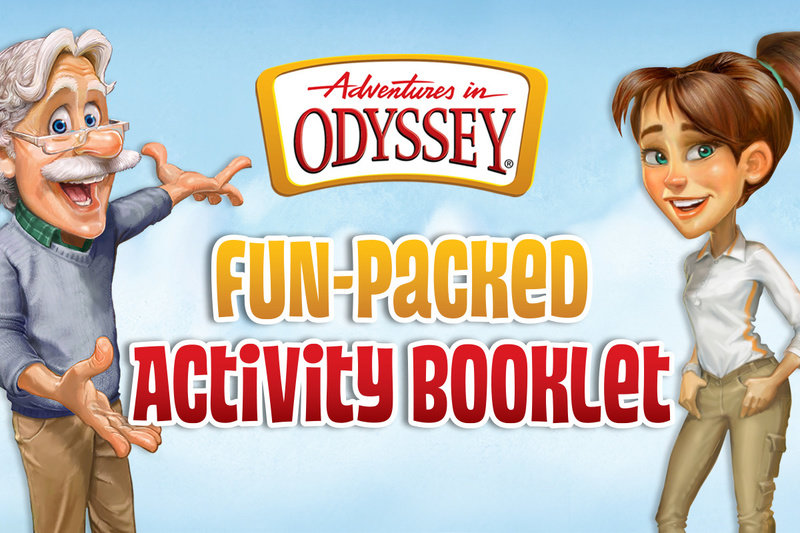 With summer just around the corner, our desire to create lasting vacation memories with our families may look different than what we had planned. In whatever ways we end up enjoying the sun and time off, one thing we know is that our children need to be children by experiencing much-needed fun in their young lives – but we also know how much they need hope.
At Focus on the Family Canada, we remain committed to this principle by investing in the lives of children across the country. The most significant way we do this is through Adventures in Odyssey audio dramas, books, DVDs and more.
To help your kids be kids in the midst of the uncertainty all around us, we've created a free Adventures in Odyssey Fun-Packed Activity Booklet.
This booklet is designed to entertain your kids and get their creative juices flowing. It's filled with exciting games and activities, plus DIY ideas to help them create their own fun! Download your free booklet so your kids can enjoy the following:
word search
Sudoku
colouring pages
puzzle
maze
trivia and jokes
Scripture scramble
and a fun game for two
Get your free Adventures in Odyssey Fun-Packed Activity Booklet today. If you know anyone else who might want to enjoy these fun offerings from the Whit's End crew, please pass it along to them!
Stay up to date with the Focus on the Family
---
---