Focus presents: Dr. Greg and Erin Smalley
By Terence Rolston on Sep 18, 2019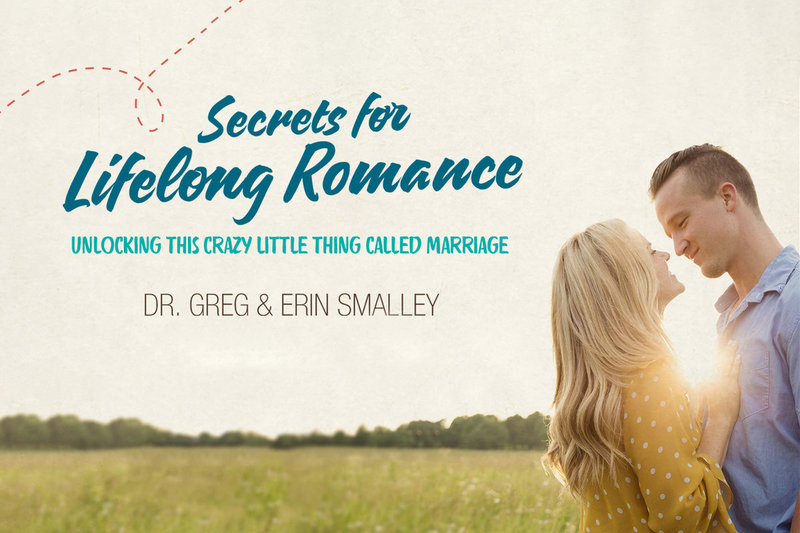 A healthy, vibrant marriage takes work and effort from both spouses, but doesn't everything that's worth having!
Attending a marriage workshop can be a great way for us to discover new things about our spouse and get on the same page with each other.
That's why I'm thrilled to invite you to a special marriage conference this fall, called Secrets for Lifelong Romance, led by Dr. Greg and Erin Smalley.
Greg and Erin are friends of mine, as well as being valued members of Focus. As a husband and wife team, they're passionate to equip couples with the knowledge, skills and insights necessary to enjoy life together. They've written several books, including Ready to Wed, Crazy Little Thing Called Marriage, Fight Your Way to a Better Marriage, The DNA of Relationships, The DNA of Parent and Teen Relationships and The Whole-Hearted Wife.
Of course, every marriage is different and there are no one-size-fits-all formulas. But it's vital for us to keep learning and growing throughout our lives, especially when it comes to our most intimate human relationship.
Secrets for Lifelong Romance will take place on November 1 and 2 at Cedarview Community Church in Newmarket, Ontario.
You can visit us online for more information or to register for the conference.
Let Greg and Erin help you discover new and refreshing ways to make your marriage stronger, healthier and more satisfying than ever!
Stay up to date with the Focus on the Family
---
---