Event: Alive from New York
By Focus on the Family Canada on Apr 12, 2019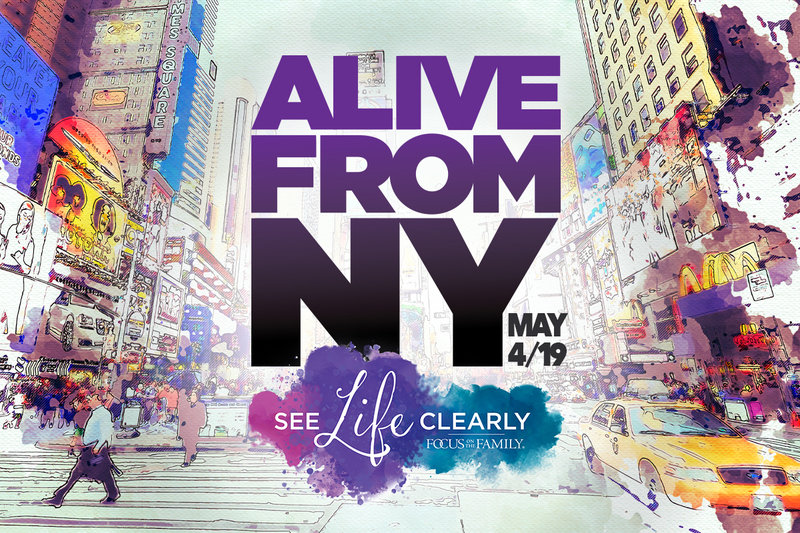 "Alive from New York" is an event from Focus on the Family in the U.S. designed to celebrate the sanctity of human life; marvel at the wonder of human development in the womb; and encourage advocacy for women facing unplanned pregnancies and the pre-born.
The event will feature live music and inspirational speeches from special guests, as well as abortion survivors. The culminating moment of the event will be a live 4D ultrasound broadcast on several jumbotrons in Times Square. 
Times Square is one of the world's most visited tourist attractions, over 460,000 pedestrians walk through Times Square on its busiest days. (Event capacity is limited to 10,000 attendees.)
Come show your support and let's celebrate life together.
You can register to live stream the event. Please note that you will be redirected to the U.S. Focus on the Family website to register.
You can also learn more about "Alive from New York" at our Focus on the Family Canada website.
Stay up to date with the Focus on the Family
---
---