Did you know we have a ministry to French families?
By Terence Rolston on Feb 13, 2020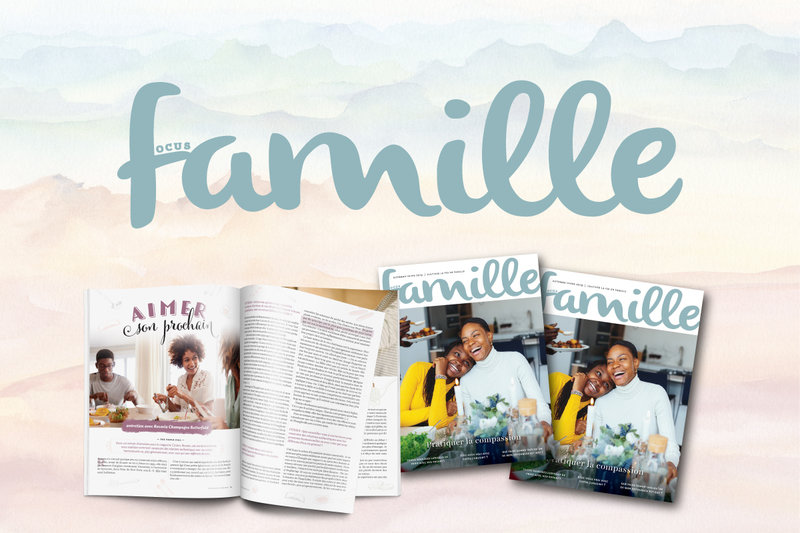 Our goal here at Focus is to serve families across Canada in every corner of our country – and in both of our official languages. Since 2008, we've been growing our ministry to French-speaking families, which has since come to be known as Focus Famille.
Some of the ways Focus Famille serves francophone Canadians is through our website, our Focus Famille print magazine, our newsletter and our Facebook page, as well as a French version of Kids of Integrity called Grandir dans l'Intégrité.
Here are just a few thoughts I'd like to share with you, from people who've contacted us to express their gratitude for Focus Famille:
"We live in Quebec . . . We reach out to young couples, singles and families in our area, and we enjoy sharing the magazines with them, both in English and in French, according to their needs. . . . I regularly share pertinent articles in a French mom's Facebook group. So thank you for continuing our subscription!"
"A big thanks for your beautiful, but most importantly very interesting magazine. It's top-notch quality from wall to wall."
"Thank you for all your beautiful magazines that we have been receiving for many years. They are wonderful, useful and encouraging."
As you can see, Focus Famille is an inspiring and informative resource for francophone families and for those who minister to them. I invite you to browse our website and share Focus Famille with any French-speaking families you may know. It could be the start of a beautiful faith journey – in their own language!
Stay up to date with the Focus on the Family
---
---