Children and parents are confused by today's culture. Are you as well?
By Terence Rolston on Sep 17, 2018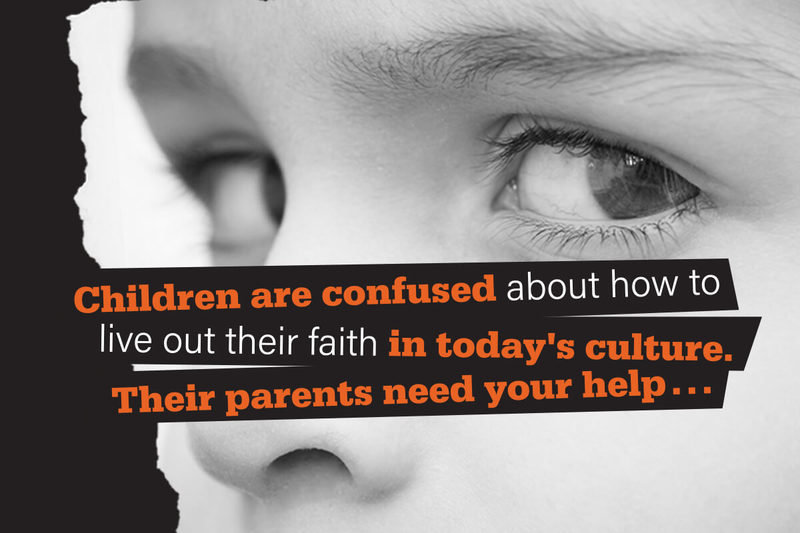 The world our children are growing up in is far different than when we were young. You and I know this to be true when we read the news or check social media. At Focus on the Family Canada, prayer requests like these come in almost every day.
"Pray for my teen son who received an unsolicited sext from a girl in his class." – Cindy

"Pray for my family, we just discovered my 10 year old has been viewing pornography at a friend's house." – Chris

"Pray for my son's friend who just came out as gay." – Joe

"Pray for my family as my daughter just told us she wants to become a boy." – Nancy

Parents today are dealing with situations they never dreamed they'd be facing with their kids. Many of them are blindsided by difficult questions and don't know how to respond to the struggles their child is going through.
From the very detailed and graphic sexual education their teachers are teaching them, to being told that their gender can change or is fluid, to the growing prevalence of sexting among teens and tweens and the troubling frequency of bullying among youth in general, our children are unsure of how their faith fits into the world around them.
The honest reality is our children, tweens and teens are dealing with new social norms that have rapidly changed within the last few generations. And kids today are being faced with big questions at a young age – questions we as parents are often uncertain of how to answer, never mind what the answers actually are.
Our children are yearning for guidance from us, especially on issues that are embarrassing, uncomfortable or awkward. But when they don't receive guidance – or feel they can't ask for it – they start to look elsewhere, and often find peers, teachers or media with advice that is quite different from God's truth.
Focus on the Family Canada aims to be a voice of grace and truth to you in the midst of our often confusing culture. We know that every family, sooner or later, will be touched by these complicated issues, and we want to ensure you have the resources you need to understand the truth and teach your children how to live out their faith.
"I've just finished reading A Parent's Guide to 13 Reasons Why . . . It's FANTASTIC! . . . Thank you for the practical, Biblical and non-judgmental way you expressed these important issues. What a wonderful support for us all." – Kathy

Maybe you are feeling overwhelmed – even scared – of how to help your child understand God's design. They're facing difficult questions and aren't sure of the answers. "How do I help my teen show Christ's love to their friend who recently came out as gay?" "What do I say to my young child who wonders what it means when their classmate says they're transgender?" "How do I explain to my tween daughter the value she has when she's bombarded by hypersexualized messages?"
As the primary influence in our children's lives, we as parents have a difficult job – and that's why for over 30 years, we have equipped moms and dads like you with the tools they need to not only understand God's design for their children, but also empower them to teach their kids how to live out that truth and become a light in our culture.
If you're a young parent, our free Kids of Integrity lessons help you instill in your children godly character traits like acceptance, compassion and respect.

If you have tweens and teens, free PDF downloads provide you with practical information on understanding issues your children are facing – issues like bullying and cyberbullying, cutting and self-injury, sexting and sexual assault, and depression and suicide.

Pluggedin.ca offers parents and teens free reviews of movies, TV shows, music and more, so you can make informed decisions about the content.

In our bookstore and on our website, we have hundreds of trusted resources and articles to help you at every stage of family life and child development.

You can reach us at

[email protected]

or call 1.800.661.9800 for prayer and counselling to help you to face diverse situations with kids, teens and young adults.

P.S. Will you donate today so we can continue to equip parents to not only understand these issues, but also know how to help their children navigate them while maintaining their Christian faith?
Stay up to date with the Focus on the Family
---
---