Celebrate Adventures in Odyssey's 35th birthday!
By Jean-Paul Beran on Jun 17, 2022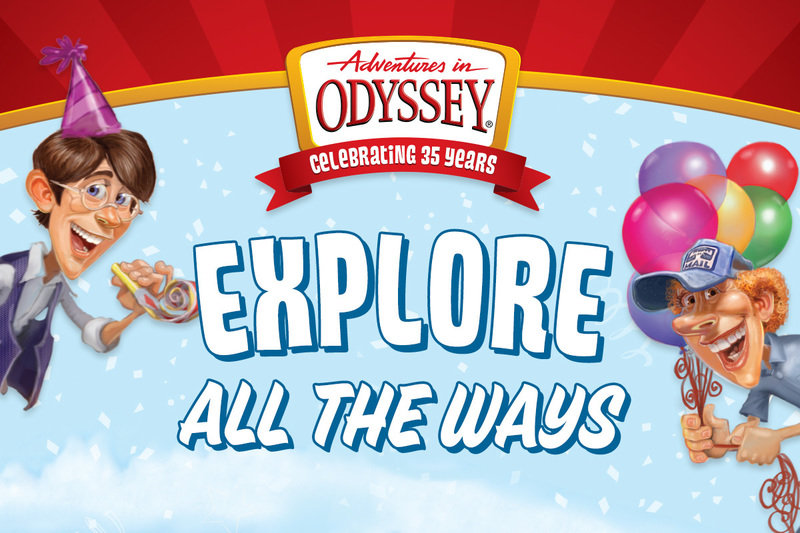 Summer is just around the corner, and whether your family is staying close to home or heading on the road this year, stories are a great part of any summer holiday. That's why I'm eager to share some new offerings from Adventures in Odyssey – which celebrates its 35th birthday this year! It's hard to believe this fictional town and its residents have been entertaining children and parents for so long – always bringing God's truth into every story.
Here are a few ways you can celebrate the 35th year of the gang at Whit's End:
Adventures in Odyssey Collector's Checklist
What's an adventure without a checklist? This handy document lets you keep track of your growing collection and will help you plan the next album or book on your list.
Adventures in Odyssey Fun and Games Booklet
Back by popular demand, this eight-page PDF booklet is filled with games, challenges and more with your favourite friends from the town of Odyssey.
Looking for more? You can shop all collections at our online bookstore, and stay tuned for the download sale June 25-July 4, as well as fun Odyssey contests in the coming months.
Blessings,
Jean-Paul Beran, MA
 President
 Focus on the Family Canada
Stay up to date with the Focus on the Family
---
---